Geoquip Marine was awarded the scope of work, on behalf of an integrated international oil and gas company, to complete a geotechnical site investigation for a single jack-up rig location in Gulf of Mexico, utilising Geoquip Saentis vessel with GMR600 heave compensated drill rig.
The scope of work comprised a central geotechnical sample borehole and CPT boreholes at each of the three leg locations.  Geoquip Marine geotechnical engineers performed 'real-time' spudcan penetration analyses based on the recorded results of in situ tests and results of tests performed on recovered soil samples in the laboratory onboard.
The scope of work was completed on schedule, with reliable geotechnical results and outstanding HSE performance.
Offshore geotechnical site investigation for jack-up rig emplacement.
INDUSTRY
DATE STARTED
TESTS PERFORMED
Sample and PCPT boreholes with offshore laboratory testing.
EQUIPMENT USED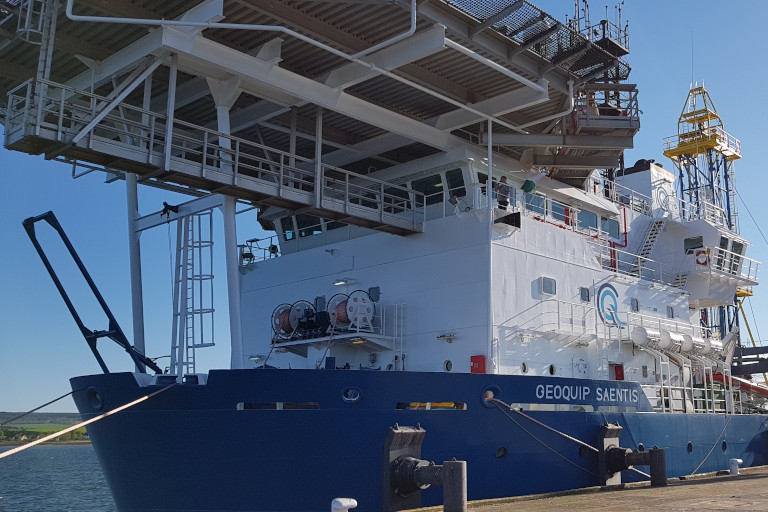 LOCATION
The Bay of Campeche in the Gulf of Mexico.