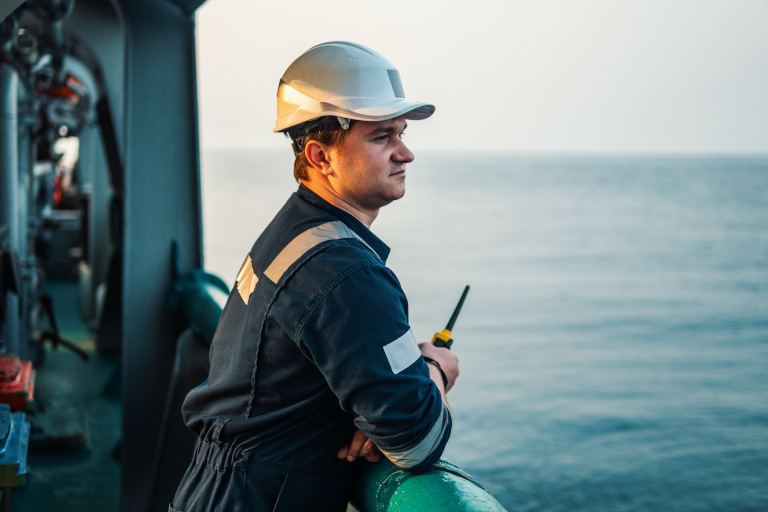 Geoquip Marine Group offers job opportunities worldwide in offshore geotechnical site investigations for marine engineering and scientific research projects. With over 30 years of experience in offshore data acquisition we strive to be the leader in safely delivering reliable geotechnical data for our customers. You can become a part of that.
We are committed to providing our employees a stable work environment with equal opportunities for learning as well as personal growth and we encourage creativity and innovation. Great importance is also placed on maintaining the health, safety and welfare of employees.
Above all, employees are provided the same concern, respect, and caring attitude within the organization as the company owes its success to each individual employee.
CURRENT OPEN POSITIONS
Geoquip Marine welcomes applications for the currently open positions:
Procurement and Logistics Coordinator
The Procurement and Logistics Coordinator will focus on providing admin support for the department and tracking of orders liaising with the logistics department.
Develop and implement the companies CMMS (UPKEEP) that will provide a clear stock list of all our equipment for parts and spares within the company. Identify where there is an opportunity to reduce procurement expenses, so the company can invest in growth and people.
Assist in budget development and management on specific projects. Assist with project management where required.
Senior Geotechnical Engineer
We're looking for a passionate Engineer to join our team at the Bristol office. The role is mostly office based position with occasional offshore site supervision and on site engineering when required. While the main objective is to lead and take responsibility of the geotechnical elements of a project, Geoquip Marine will be sure to pique your interests and stretch your horizons with this job.
Head of HR
Fantastic, new position for Head of HR based out of our UK (Bristol) Office. This is your chance to develop your own HR function for a market leading marine Geotechnical company that is pivotal to the global rollout of offshore renewable energy. We are looking for you to be a hands-on all-rounder, who relishes the challenge of getting involved in a variety of tasks and who is keen to impart their HR skills within a fast paced and expanding environment.