LEADERSHIP
Meet the pioneers and innovators leading Geoquip Marine today.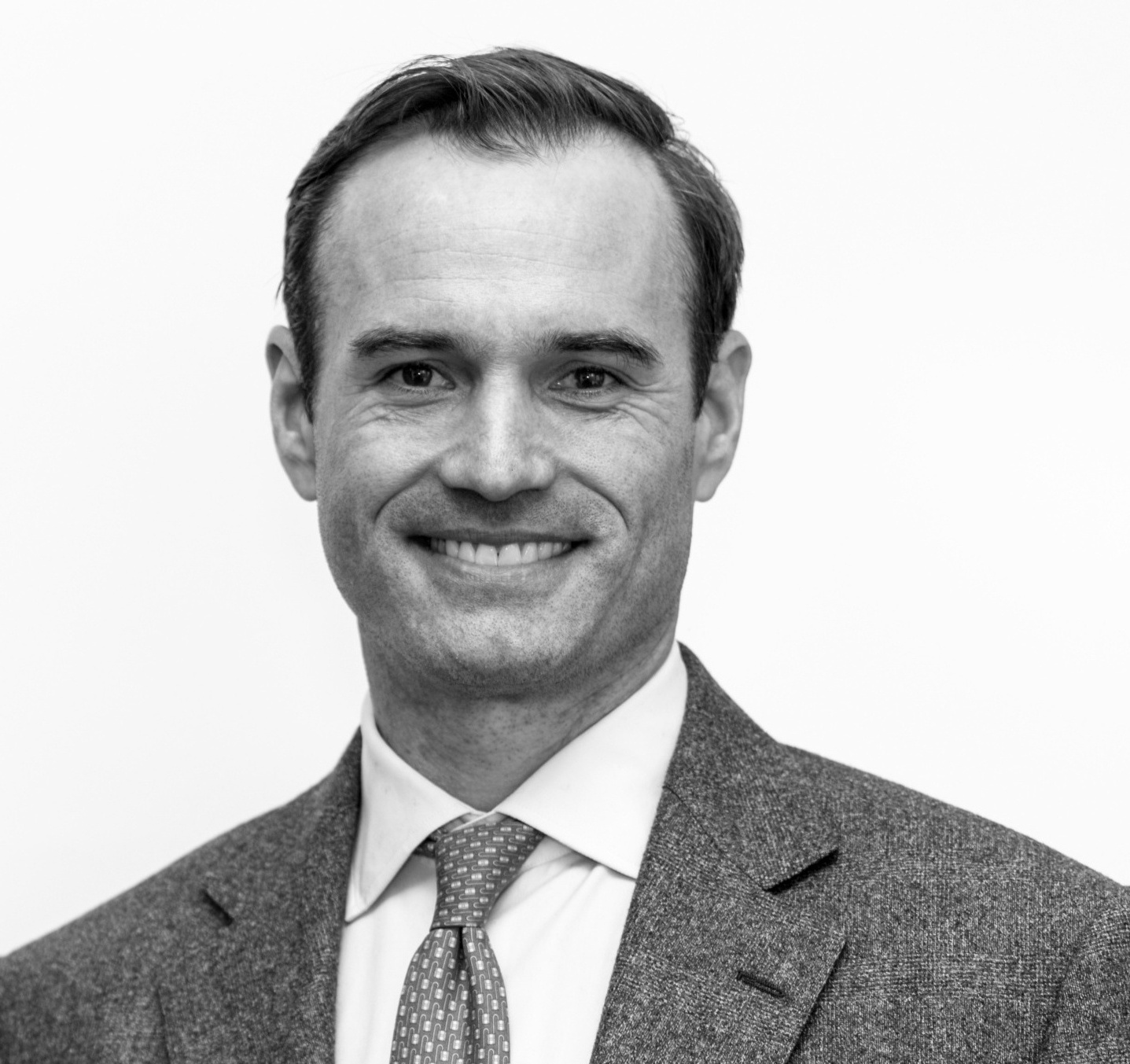 Stewart Higginson
EXECUTIVE CHAIRPERSON
Stewart has for the past 20 years led a range of diverse companies in the offshore services, shipping and industrials sectors across Europe, the US, Middle East and Asia-Pacific. He joined Geoquip Marine as CFO in 2015 having formerly been a Director with the premier turnaround consultancy in the US, and in 2018 began leading the management team of Geoquip Marine as CEO. In 2022, Stewart became Chairperson on the Board of Directors.
He is a Member of the UK Institute for Turnaround (IFT), the Institute of Chartered Accountants in England and Wales (ICAEW) and a graduate of Business Administration and Finance from Macquarie University, Sydney.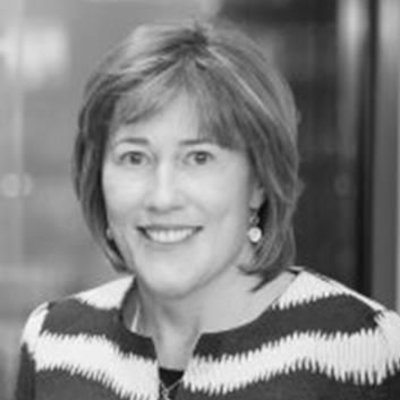 Joanne Curin
DEPUTY CHAIRPERSON
Joanne has over 25 years plc Board experience both as an executive and a non-executive director of large scale global companies, with an extensive background in finance and broad sector experience including energy and maritime. In her previous roles as CFO, Joanne has been highly effective at initiating growth strategies as well as leading operational turnarounds and strengthening performance management, financial controls and governance.
She holds a BCom from Auckland University and is a member of the NZ Institute of Chartered Accountants.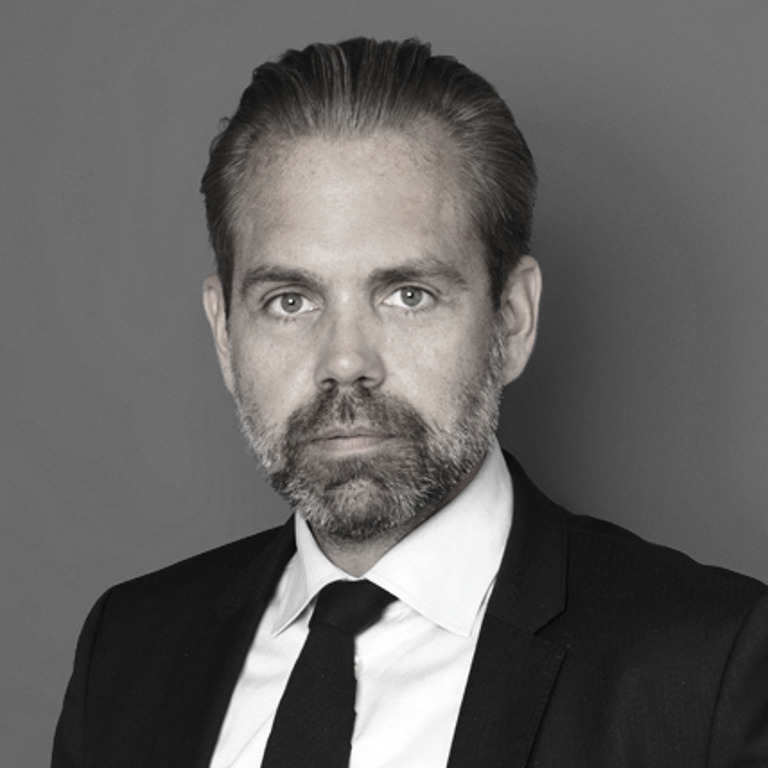 Peter Østergaard Nielsen
DIRECTOR
Peter Østergaard Nielsen has been a legal advisor in the energy industry for over 16 years. Peter has unique knowledge of the offshore wind industry. He has been the principal negotiator in respect of several high-profile, international offshore projects in England, Germany, France, the USA, Taiwan, Japan and Denmark and is one of the preferred legal advisers rendering assistance to international key players within offshore wind. Besides his legal expertise, Peter is valued for his deep commercial understanding of the energy sector and offshore wind in particular. Peter is co-heading the Renewable Energy department at the Danish firm Bech-Bruun with more than 20 lawyers specialized in offshore wind.
Peter holds a Master of Laws (University of Copenhagen) and is admitted to practice law in Denmark.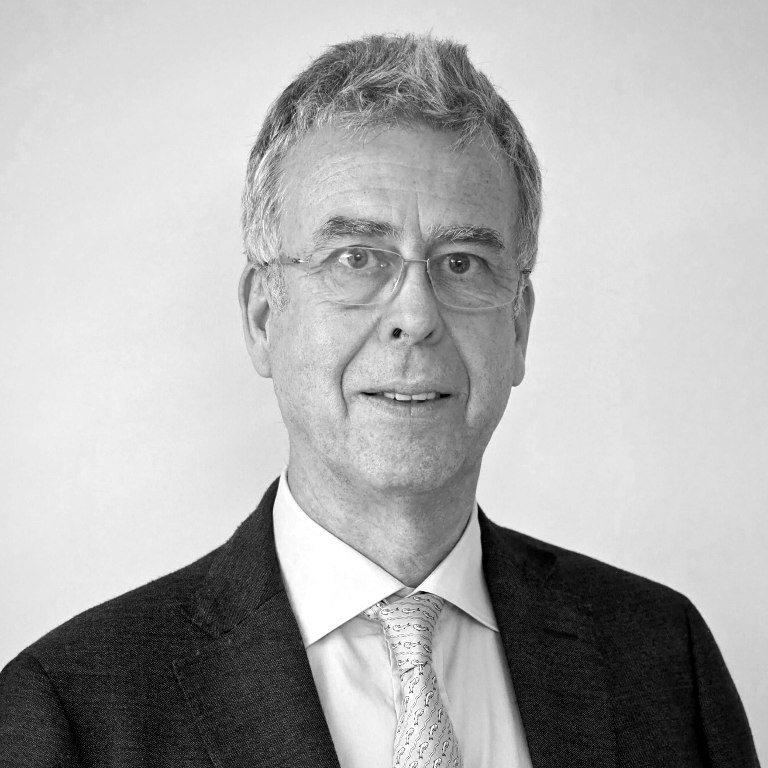 Andrew Wright
DIRECTOR
Andrew Wright has over 35 years' experience in civil and geotechnical engineering. After ten years' experience in consultancy and construction in Europe and the Middle East he founded SAGE Engineering Group that provided offshore geotechnical investigation and geophysical survey services. In 2000 the SAGE Group was sold to the French Group Thales. In 2003, after sale of the former SAGE Group by Thales to Fugro, GEMS was formed by Andrew through acquisition of a Belgian survey company and developed to provide geophysical and geotechnical services. In 2011 he formed Geoquip and sold his interests in GEMS in order to concentrate on deep water investigation activities. In 2013 he headed up expansion of Geoquip to take over the geotechnical assets and personnel of GEMS.
He holds a BSc and PhD in engineering and BA (law) from Manchester University and is a chartered engineer in the UK and Switzerland.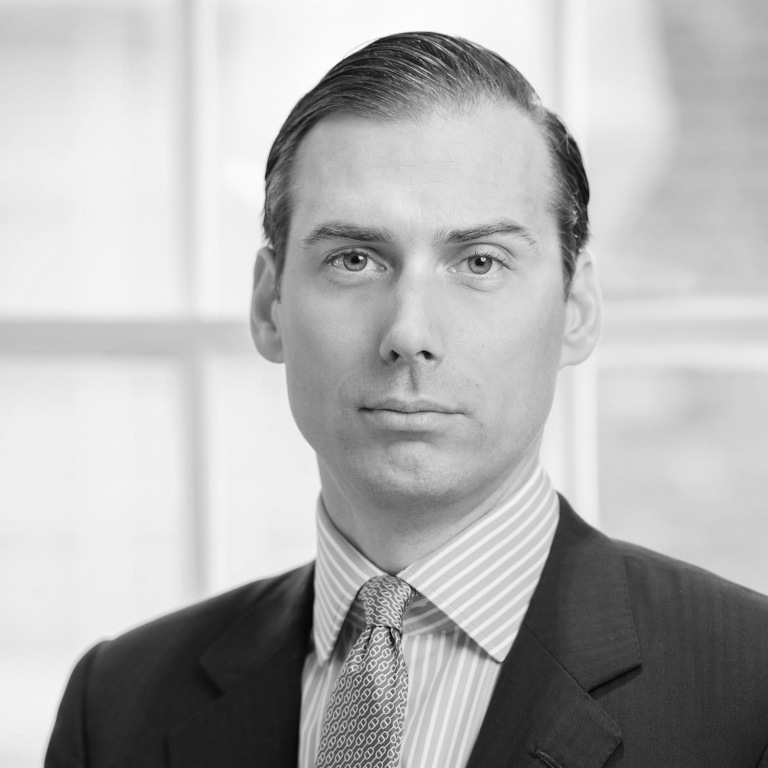 Arvid Trolle
DIRECTOR
Arvid is a Portfolio Manager and co-founder of Njord Partners, a long-term investment management firm based in London. Arvid has spent the majority of his career focusing on alternative credit and turnaround investing, with extensive involvement within the Offshore and Energy Sector. Experience includes Njord Partners (2013 – present) and Oaktree Capital where he until 2012 was part of the London team within the credit focused Opportunities funds.
Arvid holds an MSc in Finance from Stockholm University.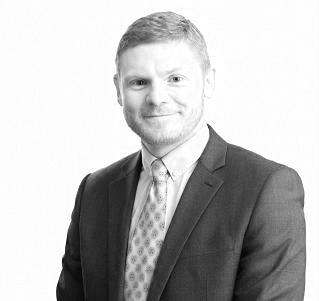 Richard Turner
CHIEF EXECUTIVE OFFICER
Richard has worked in the offshore energy sector since 2008, most recently as CEO at British Engines turning around the performance of their high integrity valve and precision engineering businesses.
Previously Richard was President and CEO of JDR cables and member of the Offshore Wind Industry Council (OWIC). During his time at JDR he led the organisation through a period of significant investment and growth as well as leading the transition and integration of the business after its change of ownership. Prior to JDR, Richard worked for Technip Umbilical Systems, where he was Vice President of Global Manufacturing.
Richard holds a number of non-executive and advisory positions including the Offshore Wind Growth Partnership (OWGP). Earlier in his career Richard worked in the construction equipment industry with Komatsu and Terex. He has a Mechanical Engineering degree and an MBA from Durham. Richard Joined Geoquip Marine as its Chief Executive Officer in 2022.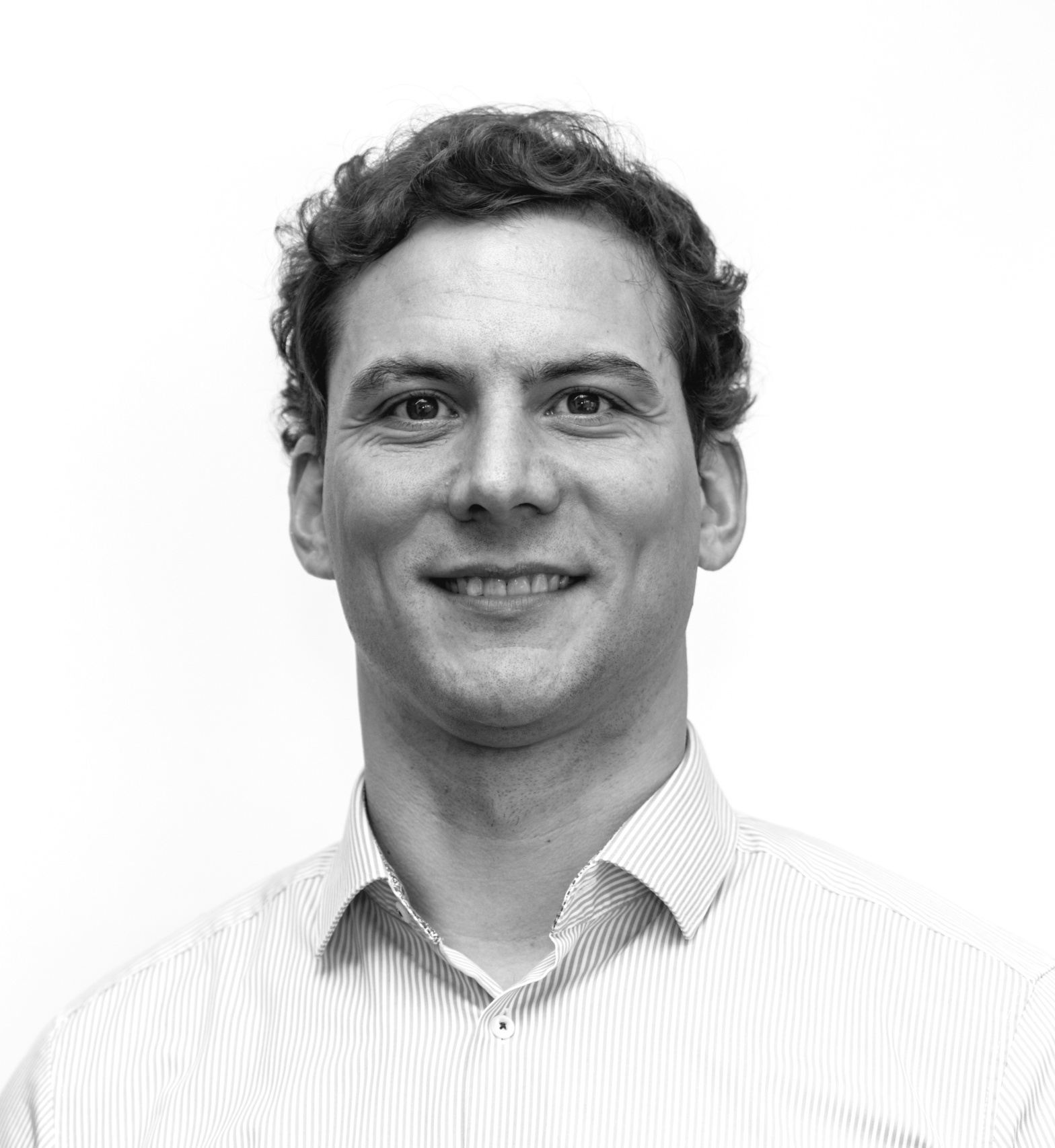 Philipp Martens
CHIEF FINANCIAL OFFICER
Philipp is a finance professional with more than 15 years of experience in corporates, start-ups, banking, and consultancy. Throughout his career Philipp has been a restructuring advisor, turnaround manager, and recovery banker in the shipping and offshore sector. He restructured shipping companies for PwC and managed the turnaround of Argentina's largest integrated shipping company as its CFO. Prior to joining Geoquip Marine in 2019, he was a Director at Credit Suisse – responsible for managing the credit risk of the distressed shipping and offshore portfolio.
Philipp holds a Master of Arts in Business Administration from the University of St. Gallen as well as the Chartered Financial Analyst and Chartered Alternative Investment Analyst designations. He is a Fellow of the Chartered Institute of Management Accountants and a Chartered Global Management Accountant.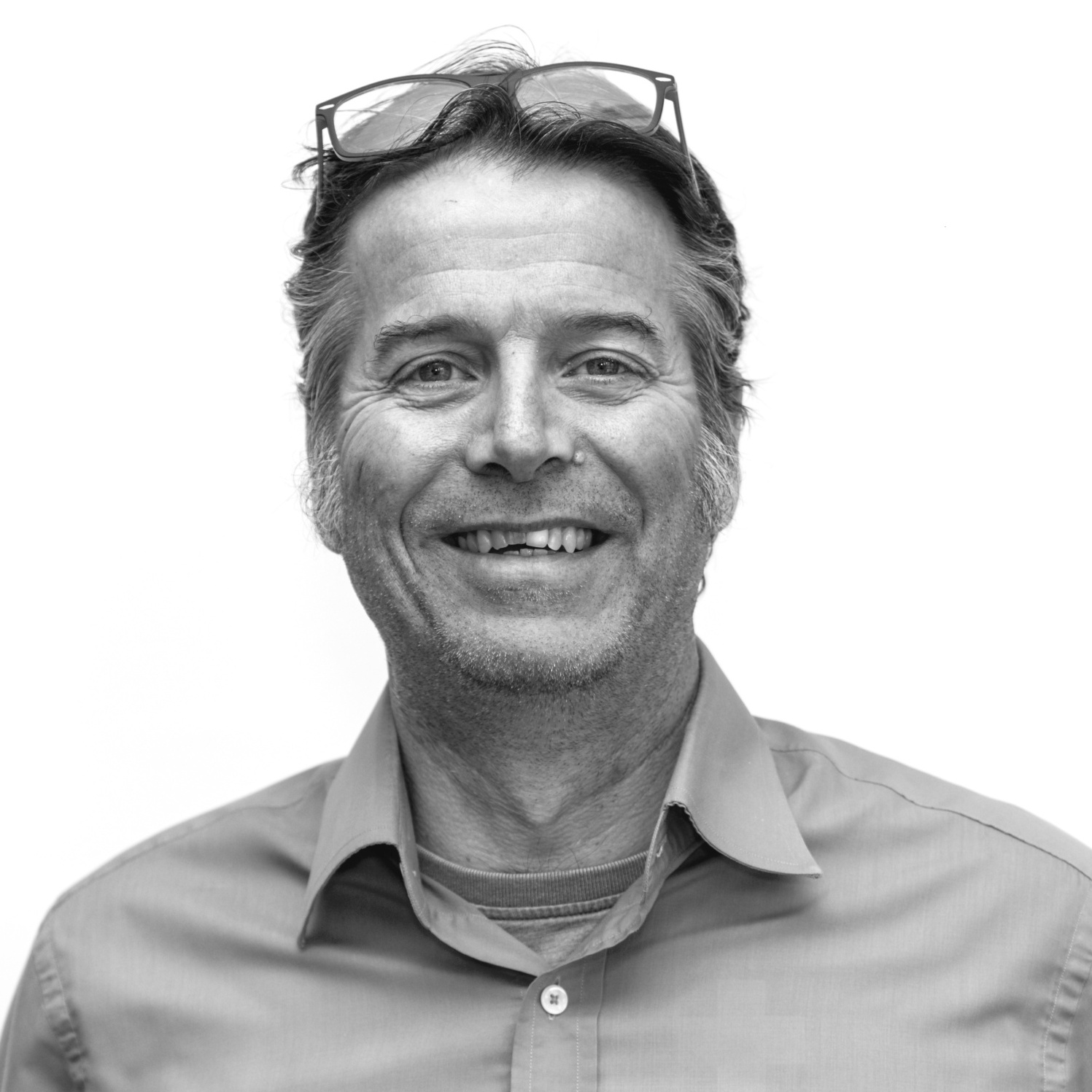 Hans Hanse
HEAD OF TECHNICAL & BUSINESS DEVELOPMENT
Hans has over 20 years of experience in offshore geotechnical site investigations. Starting his career in offshore geotechnical engineering, he quickly progressed to become a Site Manager and Lead Geotechnical Engineer on various offshore projects, including platform site investigations, deepwater subsea completion projects and Jack-up installation surveys. In 2003 he moved to Australia to become the Business Line Manager for Offshore Geotechnics for a large geotechnical firm, being responsible for tendering, project management and growing the offshore geotechnical business in Australia-New Zealand. In 2015 he joined the Geoquip Group as Business Development Manager, responsible for tendering and project acquisition.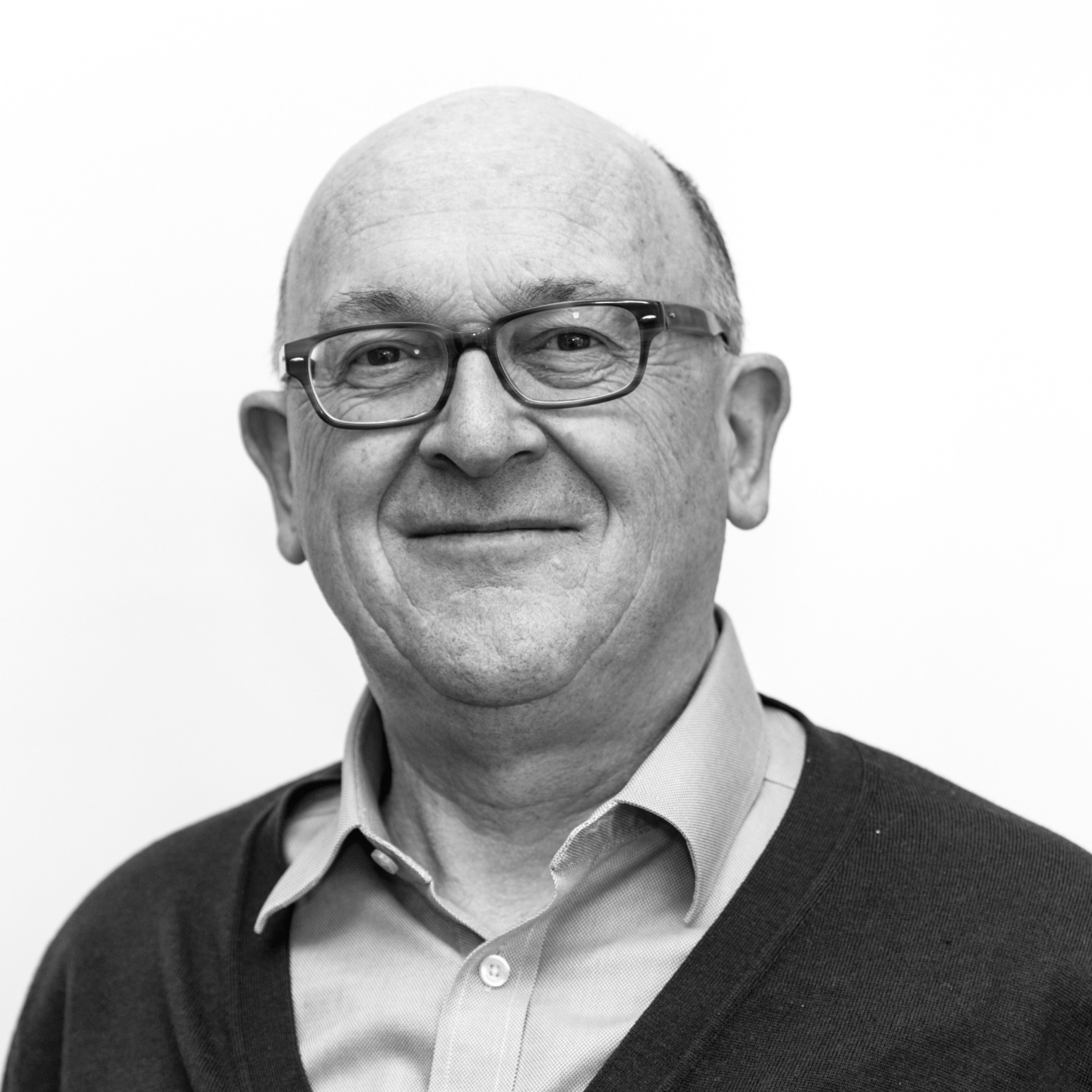 Johan Deschuyter
CORPORATE SECRETARY
Johan Deschuyter has over 25 years of experience in operational, financial and general management. Prior to joining Geoquip, he served as General Manager of GEMS Group, as General Manager of Remi Claeys Aluminium S.A. (now SAPA) and as COO and Business Development Director of Hanson Bricks Belgium (now Wienerberger). During his career in the aluminium and brick industries he was member of the local and national labour negotiation committees. He started his career in banking.
Next to having a master degree in Applied Economics from Antwerp University in Belgium, he has a degree in Risk Management.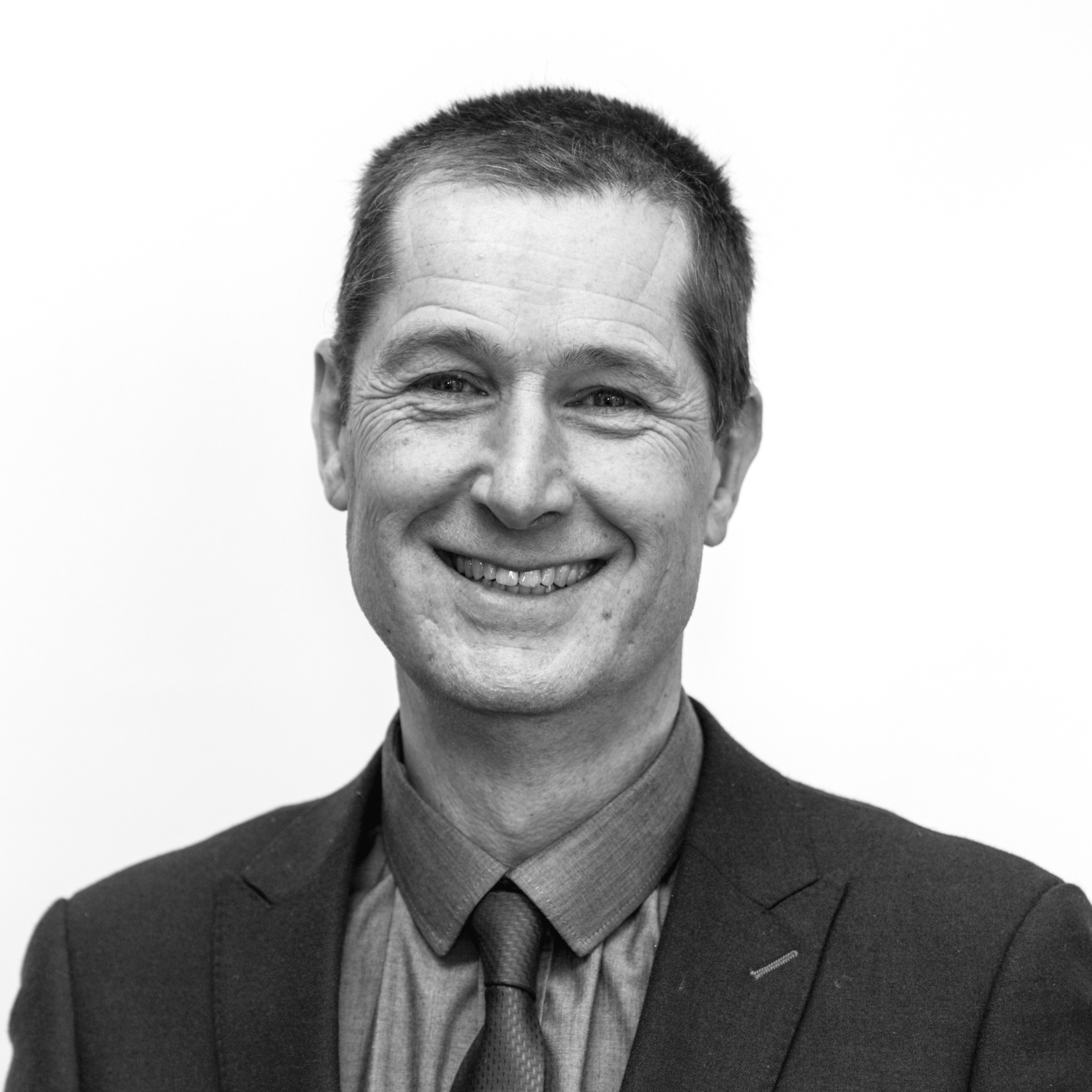 Ian Hodder
CO-HEAD OF SALES
Ian has over 25 years of experience performing offshore geotechnical site investigations worldwide, previously working with LR Senergy and SAGE Engineering.  His principle role over this period has been to provide reliable technical expertise in the roles as main contractor and also consultant.  His renowned geotechnical industry experience comprises offshore and onshore project management of demanding and large-scale geotechnical site investigations which are often performed in remote locations.  His solid practical experience of working offshore, compliments his astute commercial background and excellent client relationships; each are founded on years working offshore exposed to traditional and cutting-edge techniques for drilling / coring, sampling and in situ testing work scopes.
In 2020, Ian was appointed Co-Head of Sales at Geoquip Marine where he has responsibilities for the company's sales and marketing activities.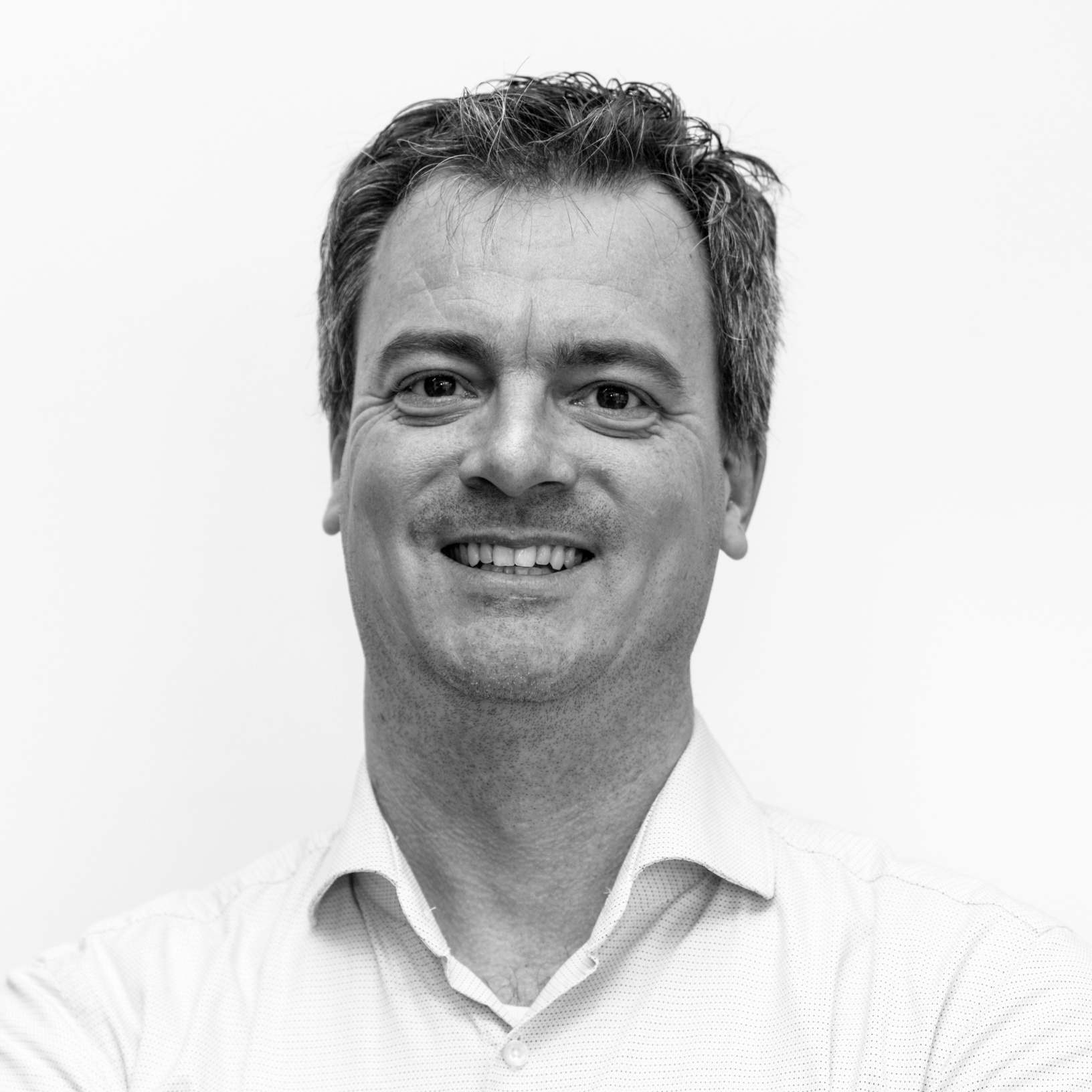 Dennis van den Bulk
CO-HEAD OF SALES
After graduating from Rotterdam University of Applied Sciences with a BSc in civil engineering, Dennis started his geotechnical career in 2001 working for an onshore engineering consultancy. In 2004 he moved to Fugro, the largest provider of offshore geotechnical site investigation services, working as project engineer and site manager offshore and in the office as lead project engineer.
In 2007 Dennis moved to the UK, taking on a role in the commercial team. This role involved tendering for and project managing all aspects of marine geotechnical site investigations for O&G, Renewable energy, and infrastructure projects. Whilst in the UK he progressed to become commercially responsible for Fugro's marine geotechnical service line for the Europe and Africa region.
He joined Geoquip Marine in April 2020 as Co-Head of the Sales team.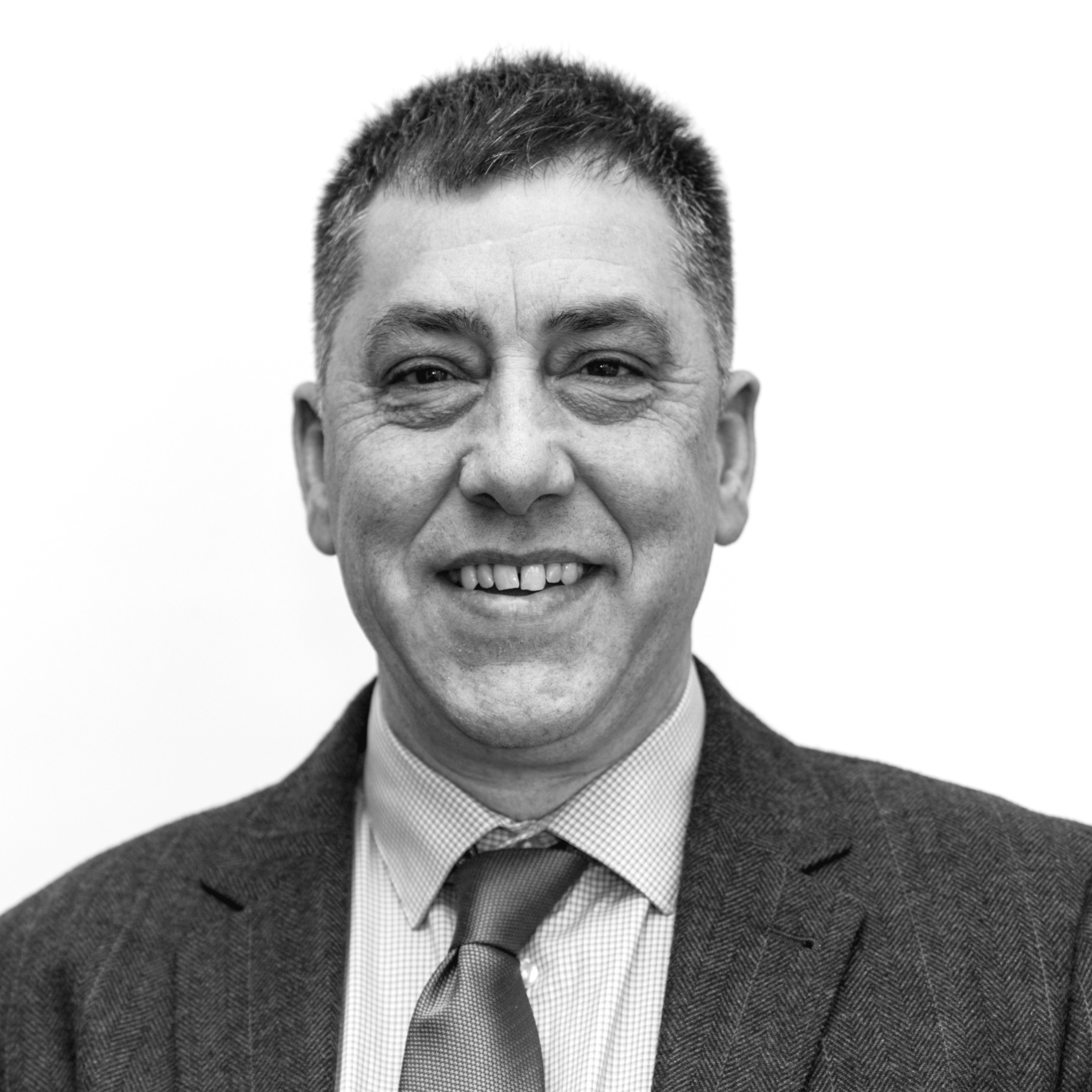 David Oman
HEAD OF QHSE
David Oman has been in the energy industry for over 20 years and has 17 years' experience of drilling and workover operations in Europe, US, SE Asia, Middle East and China. Since 2004 he has worked in the QHSE function. Initially employed as part of the drill crew in the North Sea he developed his career in the field of QHSE. He holds a Level 6 NEBOSH Diploma in Occupational health and Safety Practice, Certified Lead Auditor and in 2016 was accepted as a Chartered Health and Safety professional (CMIOSH). Joining Geoquip Marine Group in 2018 as QHSE Manager, he is responsible for the effective management of the QHSE department to ensure that the Company's quality, health, safety and environmental management systems and implementation are fit for purpose and legally compliant.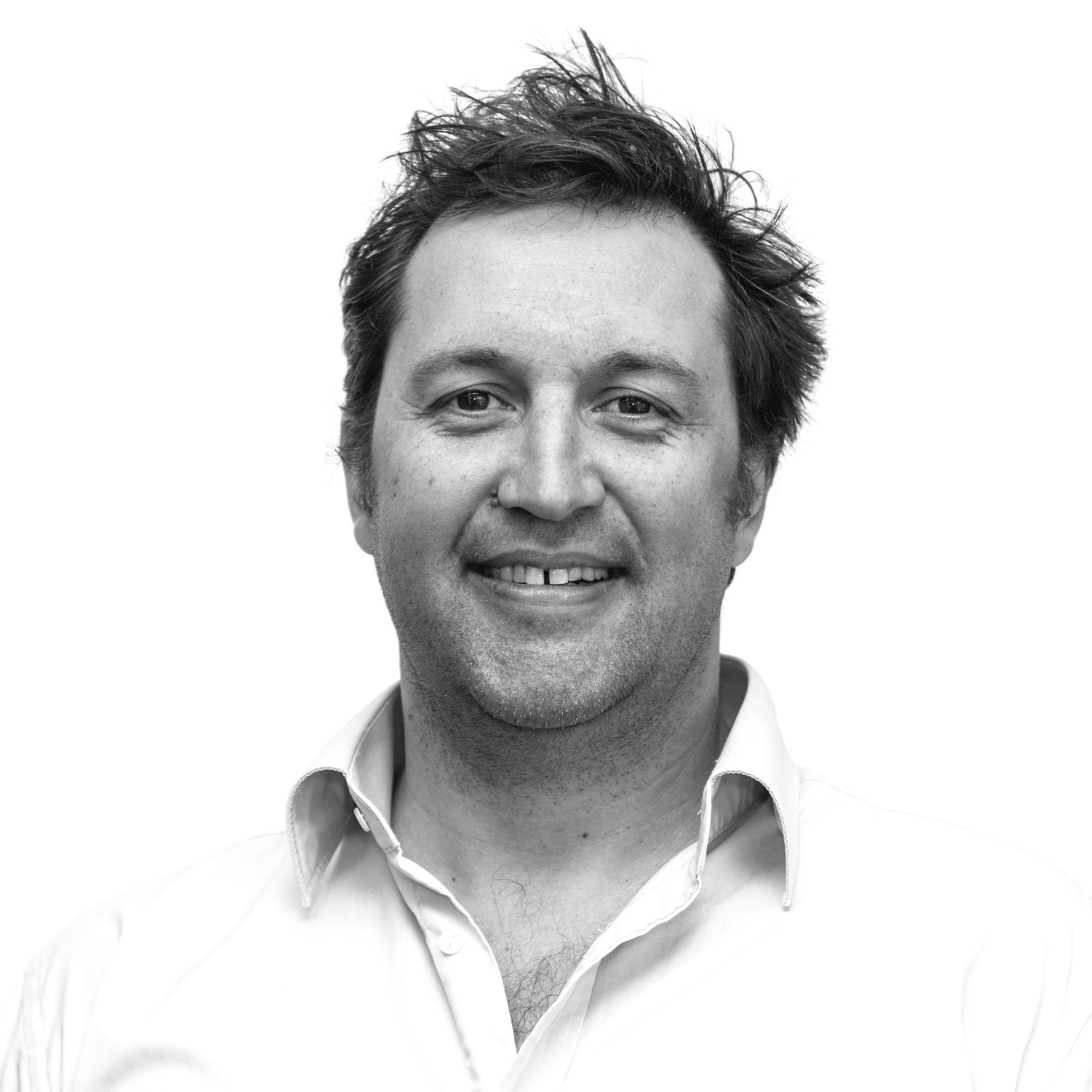 Jeremy O'Brien
HEAD OF OPERATIONS
Jeremy has 20 years experience of drilling operations. Starting off in mineral exploration drilling both surface and underground in Western Australia, Jeremy progressed into offshore oil and gas exploration. Initially as part of the drill crew in the North Sea, he continued to work primarily on floating drill rigs in all regions of the world. This led him to be involved in 3 ultra-deep-water new-build projects which he was operationally involved in as Main Well Driller and was part of the operational success. Working with the most advanced drilling equipment and software in some of the world's harshest locations has given him extensive experience in ultra-deep-water drilling, drilling optimisation, operational excellence and safety performance.
Joining the Geoquip Marine Group in 2017, he is responsible for the company's assets, personnel and performance.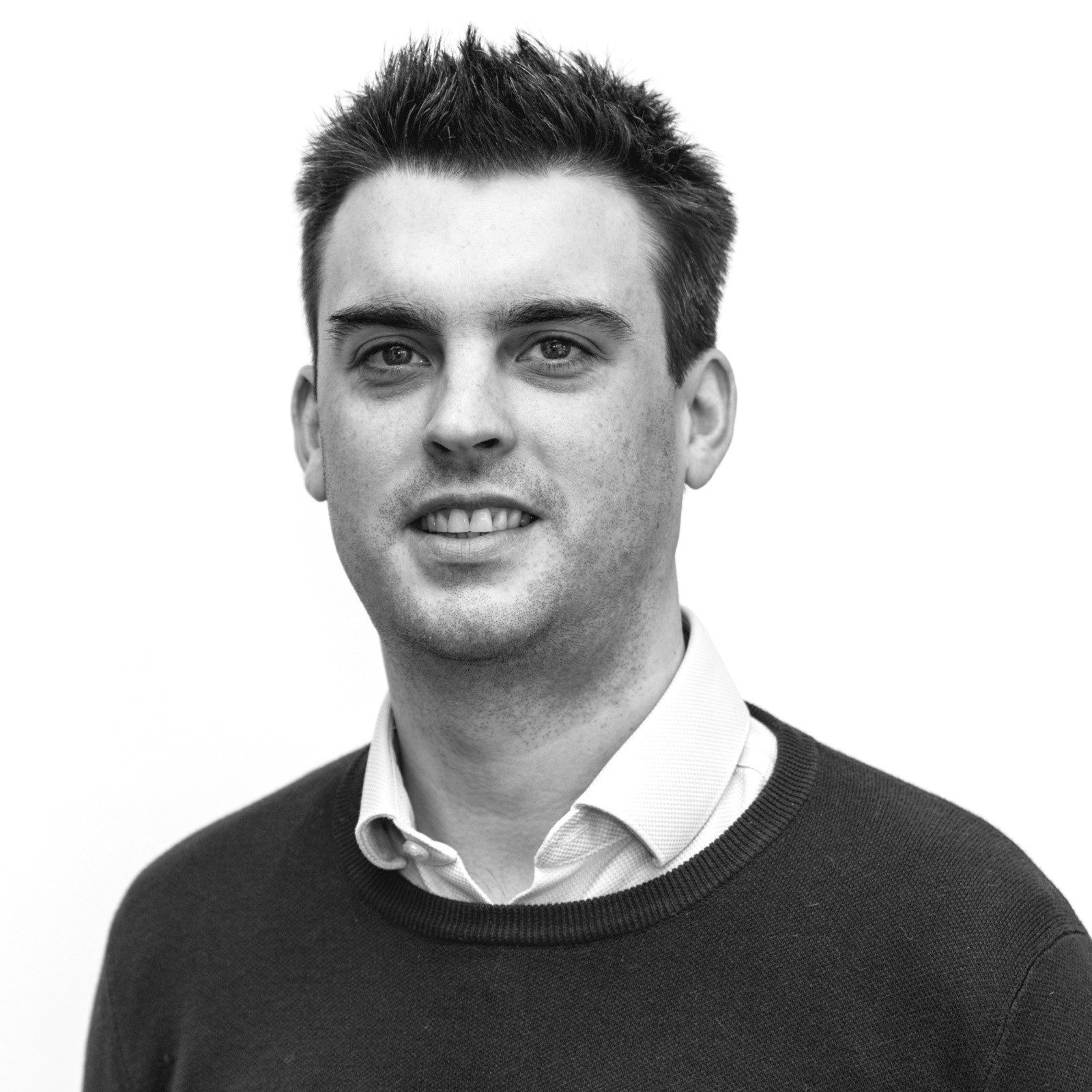 Chris Brandish-Lowe
HEAD OF ENGINEERING
From studying civil and structural engineering, Chris has over 9 years of experience in geotechnical site investigations and offshore engineering.  Starting as a graduate geotechnical engineer before moving to Geoquip Marine where he has become a Senior Geotechnical Engineer, including roles as offshore and onshore Project Manager. Chris has gained extensive experience that encompasses up and down-stream aspects of project life-cycles, including project design, survey operations, advanced laboratory testing management, engineering and reporting.  As Engineering Manager, he is responsible for the geotechnical department, overseeing and approving engineering analyses and reporting whilst developing younger engineers and the Geoquip Marine Group geotechnical capabilities.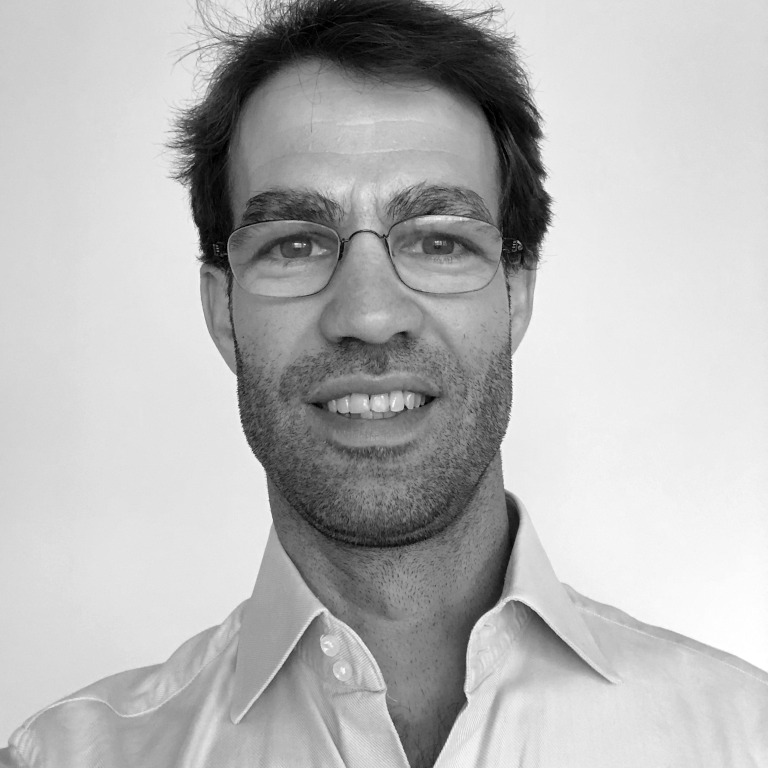 Nico Meijering
HEAD OF MARINE OPERATIONS
Nico has over 12 years of experience in offshore vessel management. Prior to joining Geoquip Marine, he was with Fugro acting as Senior Vessel Manager responsible for purpose built geophysical and geotechnical vessels.
He was also involved as technical advisor to the management team of Fugro in Oslo.
Joining the Geoquip Marine Group in 2020 as Marine Manager, he is responsible for the operational, technical and crew management of the company's fleet of specialised geotechnical vessels.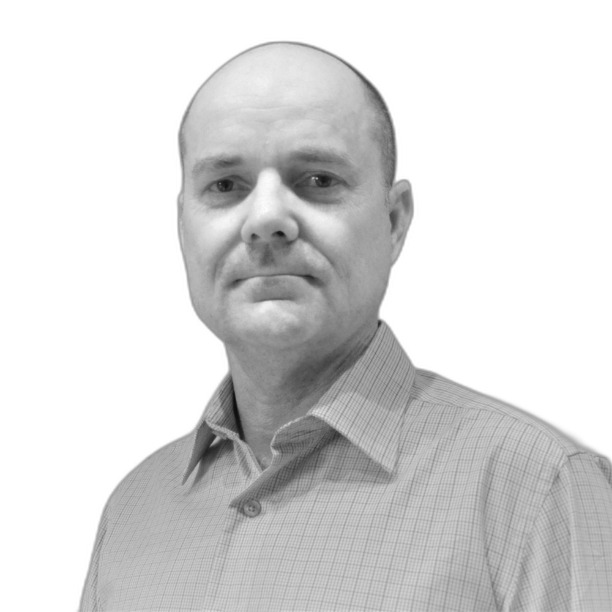 Scott Price
HEAD OF DRILLING
Scott has over 20 years of experience in the drilling industry. Starting from mineral exploration land rigs in Australia to working around the world in various countries specializing in downhole surveying and directional drilling. Scott progressed to oil and gas exploration land rigs in Canada as an MWD operator and then to offshore working with Fugro with the Piggyback coring (PBC) rig.
During his career, Scott has managed a drilling company in Kazakhstan and worked in extreme conditions from remote desert locations to drilling on frozen lakes while maintaining excellent safety performance and production. Scott joined the Geoquip Marine Group in 2019 as Rig Manager and has now progressed up to Head of Drilling.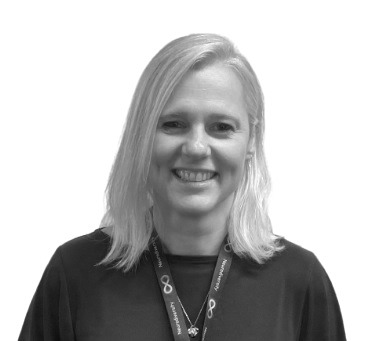 Melanie Sheehan
HEAD OF HR
Melanie has over 17 years of experience in the HR profession, mainly gained within the energy industry. Her HR career started with BG Group (now part of Shell) in 2005 and, during her time there, she completed her MSc in Human Resource Management and Development (CIPD Level 7) and worked in several roles including generalist HR, specialist (global mobility) and regional positions. She also worked with International Power (now ENGIE) and Buried Hill Energy since then, before moving away from London and settling in the South-West of England, where she initially took some time out of the energy industry and worked with a very diverse, family-owned group of companies, including construction, manufacturing, property and care home management.
Melanie was keen to return to the energy industry and therefore joined Geoquip Marine in April 2022 as Head of Human Resources. She was also recently awarded Fellow Membership of the Institute of Leadership and Management.