Design your foundations for your civil infrastructure project, in the surfzone or nearshore, with reliable geotech data delivered cost effectively from one of the leaders in offshore geotechnical site investigations.
Turn to Geoquip Marine for end-to-end customised geotechnical site investigations delivered to fit your civil infrastructure project requirements, and conducted in the surfzone, nearshore and beyond.
With our thorough sub-seabed analysis, you will get reliable geotechnical data and engineered recommendations that are essential inputs for the design of:
Bridge foundations.
Tunnels.
Causeways.
Ports.
Harbours.
Our analysis also serves for:
Reclamation.
Dredging assessments.
Whether your project is in the surfzone, nearshore or in shallow waters or beyond we have the experience, equipment and people ready to deliver, even in challenging conditions.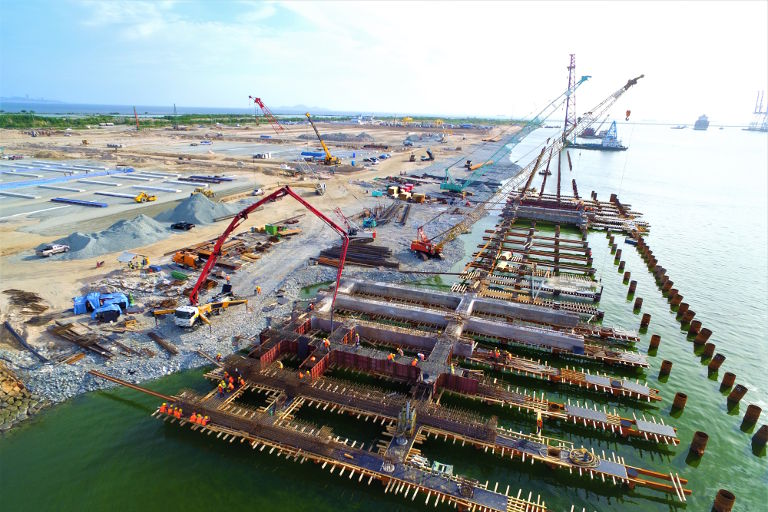 SURFZONE, NEARSHORE,
SHALLOW WATERS
To meet the demands of your project, we have a fleet of geotechnical drilling rigs that can be deployed in the surfzone, nearshore and beyond which includes a jack-up rig and our shallow water spreads, each of which can operate under varying and challenging conditions.
REAL-TIME ENGINEERING AND SYSTEMS FOR EFFICIENT OPERATION
We operate a number of systems that help us conduct sampling and in-situ tests efficiently without compromising quality.  These include:
A simultaneous drilling and casing system that is operated from our jack-up drilling rig, delivering efficiency in terms of time and equipment in comparison to traditional rod based drilling systems.
Downhole wireline systems to ensure maximum efficiency during drilling operations and where sampling and in-situ testing tools are interchanged quickly.
Further, you can receive real-time reporting and analysis of the results from our geotechnical engineers that are always on-board managing the program. And if necessary, you can jointly adapt the site investigation to meet your requirement while progressing through the plan.
Key equipment for your site investigation: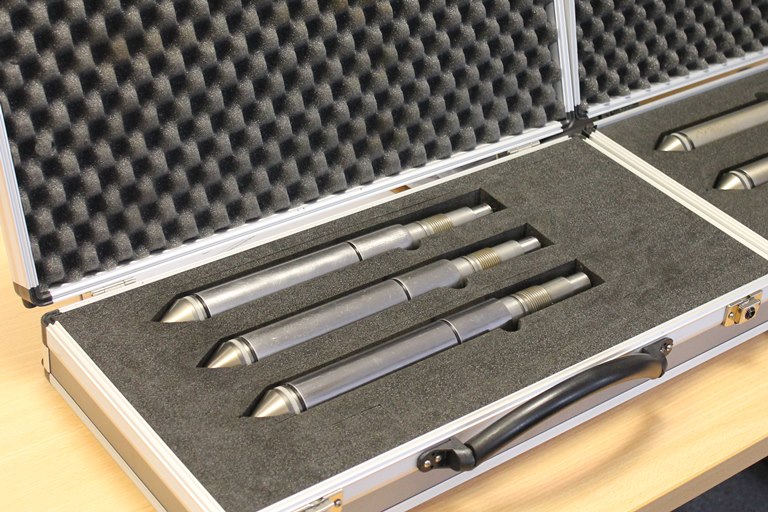 We have tools to recover undisturbed soil samples as close to the native state on the sub-seabed, including: wireline coring systems, down-hole piston and push samplers, vibro-corers, hammer samplers, down-hole core barrels, large diameter coring.
With our jack-up drilling rig, the wireline piston sampler or core barrel, and the casing are advanced together, ensuring a high quality sample recovery and a stable borehole.
We can collect data from surface and subsurface seabed soil efficiently with in-situ testing tools such as the WISON-APB piezocone penetration testing (PCPT) system.  We operate this equipment down-hole with a wireline system for efficiency.
Track record
With decades of experience in offshore geotechnical site investigations, you can rely on our insights, know-how, and vital data for the safe design and lasting success of your civil infrastructure project.
Read about our latest projects completed in civil infrastructure.
Port Extension Geotechnical Site Investigation Italy, Europe
Port Extension Geotechnical Site Investigation Italy, Europe