Seabed Cone Penetration Testing
(PCPT) System GMC200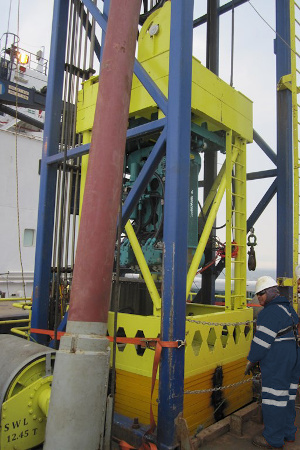 RAPID DEPLOYMENT IN SHALLOW OR DEEP WATERS
The GMC200 is an efficient and low cost seabed CPT system for seabed penetration depths down to 40m, in water depths down to 2000m.  This Geoquip Marine designed and built seabed CPT system can be rapidly deployed from a crane ship or drilling ship and is the tool of choice for conducting tests quickly.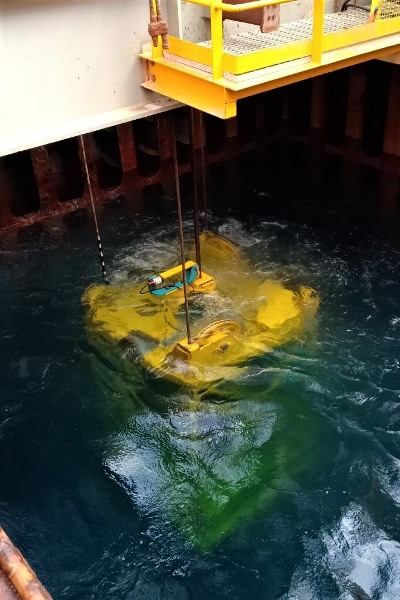 OPERATIONAL CAPABILITIES
The system has the ability to operate a range of cone sizes and optionally seismic PCPT cones, T-bar and ball piezocone penetration test equipment.
Once operational on the seabed, data is relayed to an operator on board in real-time where it is then processed. The 200kN system provides a continuous profile of tip resistance, sleeve friction and pore water pressure, which can be used for the derivation of shear strength in cohesive soils and the relative density of non-cohesive soils.
MOBILITY
The GMC200 is designed to be mobilised onto a vessel of opportunity or onto an existing Geoquip Marine vessel. This versatility enables the system to be deployed quickly and efficiently to the port of mobilisation.