+ GMR302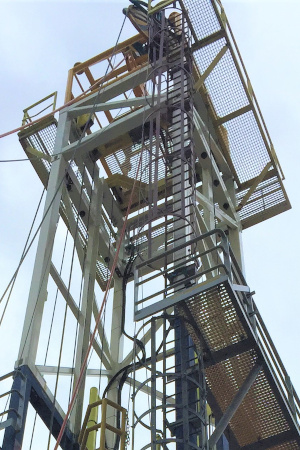 VERSATILE & RELIABLE RESEARCH VESSEL
Built in 2010, the Geoquip Speer is a DP2 integrated geotechnical survey vessel (IGSV), ideally suited to safely completing very large scale offshore wind farm scopes of work which have numerous borehole and deep push seabed CPT locations. Deep boreholes to recover high quality samples and record reliable CPT test data can be completed to provide geotechnical data for the pile design of offshore structures such as turbines and platforms, whilst deep push seabed CPT test data can be used to develop correlate complex ground soil models.
ON-BOARD SYSTEMS
Capable of handling 360m of drill string in standard mode. The GMR302 rig has a 4m stroke passive heave compensation.
A comprehensive range of wireline downhole sampling tools are available including piston sampling, push sampling, wireline core barrel and percussion (hammer) sampling. All downhole tools are fully compatible within the 5.5" API drill string. A range of drag and specialised coring bits are provided. Three specifications of Shelby tube are provided with catchers to suit the expected ground conditions.
Provided with a wireline operated, 3m PCPT tool for cone penetration testing with pore water pressure measurement, and a wireline operated, 3m seismic PCPT tool for cone penetration testing with pore water pressure and seismic velocity measurements. Downhole PS wave logger capability can also be provided onboard.
ON-BOARD SOIL LABORATORY
The Geoquip Speer has a dedicated soil and rock testing laboratory on-board.  This enables our geotechnical engineers to classify recovered samples and determine the strength parameters of interpreted layers for design and analysis in 'real-time'. This data allows our geotechnical engineers to perform spudcan penetration and/or pile capacity/installation engineering analyses on-board as the borehole progresses.  This allows optimisation of the actual final borehole depth with savings in operational time and therefore cost.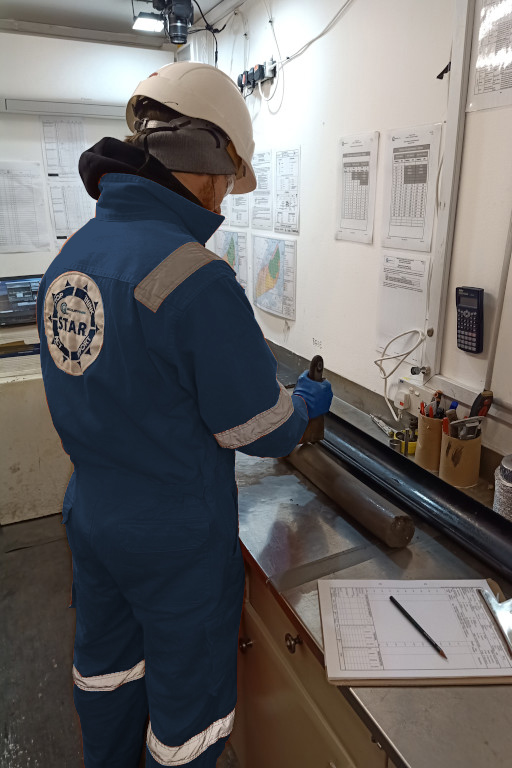 The laboratory is equipped with the necessary tools to conduct standard soil and rock tests. Routine sample handling, photography, classification and storage are part of the everyday work process. The testing schedule of recovered samples can be tailored to your project and high quality samples can be retained in Shelby tubes when deemed beneficial to advanced onshore laboratory testing requirements.
Recovered samples are stored in a temperature-controlled environment prior to shipment to an onshore facility.
SEABED SYSTEMS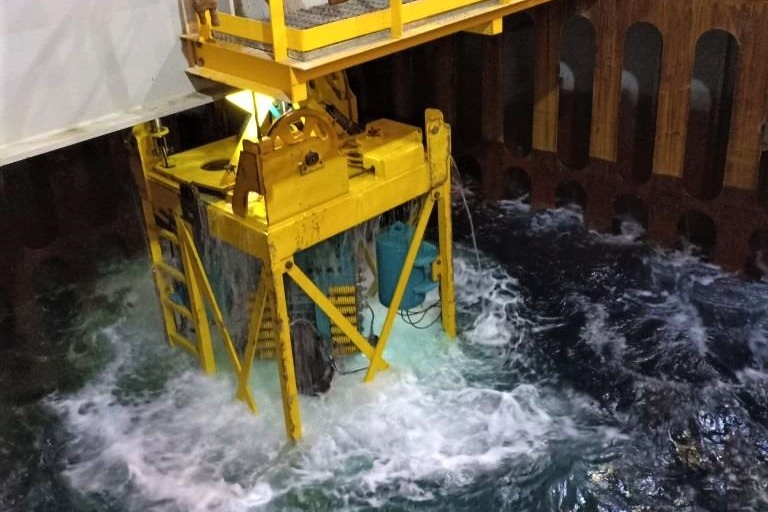 When your project requires in situ testing, in either shallow or deep water, the GMC201 seabed unit can be quickly deployed offering shorter turnaround times of tests and therefore reducing costs.  The seabed system is deployed through the vessel's moonpool and uses the drill rig derrick and compensation system.
RECENT PROJECTS
Offshore Wind Farm Site Investigation, East Coast USA