SAFETY ALWAYS COMES FIRST.
Benefit from a world class culture of safety that supports performance and ultimately the reliability of our geotechnical reports.
In a workplace environment where we operate heavy equipment in challenging offshore conditions, it's paramount that the health and safety of our people remains our number one priority and is at the heart of all our decisions.
As well as being committed to the health and safety of all of our employees, we are also focused on the quality we deliver to our customers and minimizing the impact of our work on the environment.  In addition to implementing policies and processes across our organization, we have also demonstrated our commitment through our accreditation to these renowned international standards: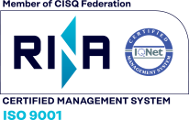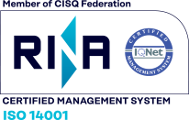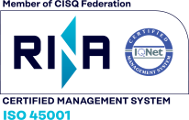 Along with these certifications, all of our vessels have implemented the International Safety Management (ISM) code.
Moreover, we have developed and implemented our very own safety program called the 10 Health & Safety STAR Lifesaving Rules.
All of our employees across the organization adhere to these rules, which cover the most critical safety hazards in our operations.  The rules remind everyone of some key Geoquip Marine requirements intended to keep people safe at our sites, both onshore and offshore. In addition, the rules are about reinforcing best practices, educating our staff, taking care of each other and being accountable for our actions.
Our HSE systems meet international oil and gas standards and we continuously learn from the increased participation of our employees in safety observation reporting, that help us prevent incidences.
Geoquip Marine enjoys an excellent HSE culture whilst maintaining ISO accreditation through continuous improvement. Our staff are our most valuable asset and we provide the platform for them to develop in their field of expertise through external training and on the job development.
We are committed to continuously improving everything we do with the aim to execute every project safely and incident free, on time, to our customers' full requirements and minimizing the impact of our work on the environment.
We never stray from these objectives, and we never bet on the safety of our people.
You can read our policy statements that constitute how we behave and operate as a company here.