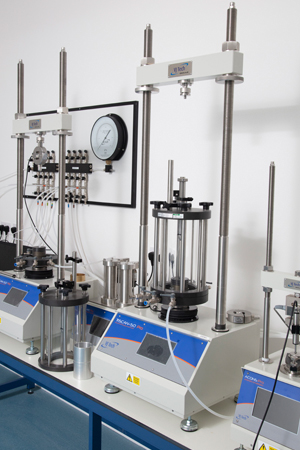 YOUR DEDICATED ONSHORE GEOTECHNICAL ANALYSIS LABORATORY
Ultimately our clients come to us to buy data. The ships, the rigs, the drilling, the coring and the initial offshore laboratory testing are key components of the vital process that enables us to get to what really matters, the samples themselves, and it's what happens next that is truly crucial.
Clients naturally demand accurate and reliable data that is delivered as quickly and seamlessly as possible.
That's why we have chosen to invest so heavily in equipping our own onshore testing laboratory, to provide a comprehensive range of testing services, ensuring that we have control of the entire process ourselves, from the moment the vessel launches to the moment the final report lands on your desktop.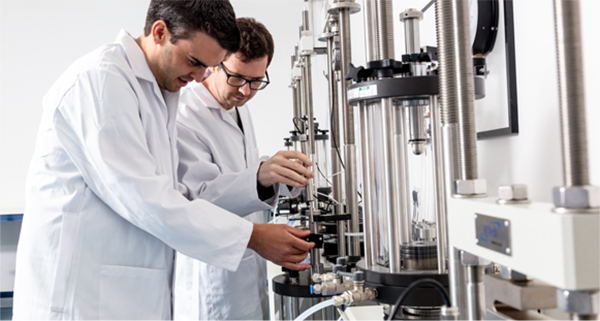 Using our vast accumulated knowledge of geotechnical investigation, we have ensured that the laboratory covers all of the most significant testing procedures, including PSD, Atterberg, UU Triaxial, CIU Triaxial / CID Triaxial (with or without bender element), Constant Rate of Strain consolidation, incremental load consolidation, direct shear, ring shear test, thermal conductivity, electrical resistivity and particle density testing.
The laboratory is equipped throughout with cutting edge technology and we have taken care to recruit the most highly qualified and experienced laboratory staff available to ensure that we can provide the most detailed and accurate data analysis possible.
All tests can be undertaken to meet all of the recognised global industry standards, including ISO, ASTM and BS.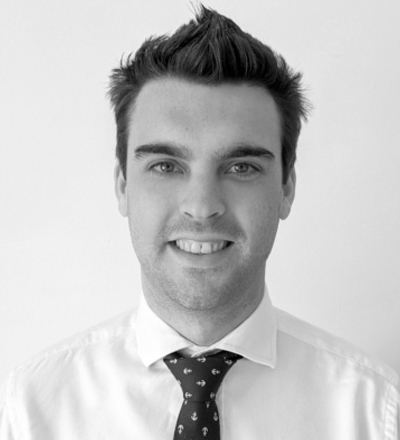 CHRIS BRANDISH-LOWE
SIGNIFICANT INVESTMENT FOR THE INDUSTRY
"Taking the decision to establish our own testing laboratory was a highly significant development for our company and for the wider geotechnical investigation industry," says Head of Engineering Chris Brandish-Lowe. "There is no secret that there is a significant global deficit in the availability of specialist onshore geotechnical laboratory testing services and this was a constantly recurring limiting factor that resulted in frustrating delays for clients in delivering the accurate data they require."
"Geotechnical data has to be accurate but it also has to be delivered quickly and reliably. Investing in the laboratory takes Geoquip Marine to a completely new level as a global operator. We are no longer a business that is focused on gathering data and then sub-contracting out an essential part of the operation. We are now able to provide a comprehensive, controlled end-to-end service, with a single point of contact, which means clients not only get the precision they require, they also have access to this more quickly and more reliably."
"Investing in our own laboratory closes the gap between engineering and analysis. Being in control of the process also means that we are able to step outside conventional testing and adapt our own testing procedures to the specific demands of every individual contract, and we have rapidly found that this is another vital consideration."
"Following the opening we have experienced tremendous demand for the testing laboratory which means we are further expanding our capacity. We will be doubling our triaxial testing capacity in 2022 and significantly increasing our consolidation capacity."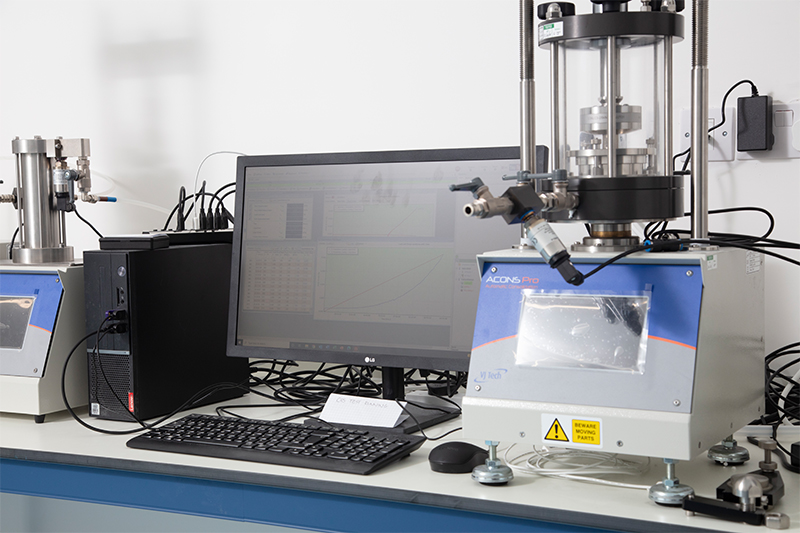 THE SERVICES
The testing services provided by the laboratory broadly cover:
Classification Testing
Consolidation Testing
Index Strength Testing
Shear Testing
Triaxial Testing
The full specific range of tests within this includes:
Water Content
Atterberg Limits
PSD (Including Hydrometer)
Particle Density
Min-Max Density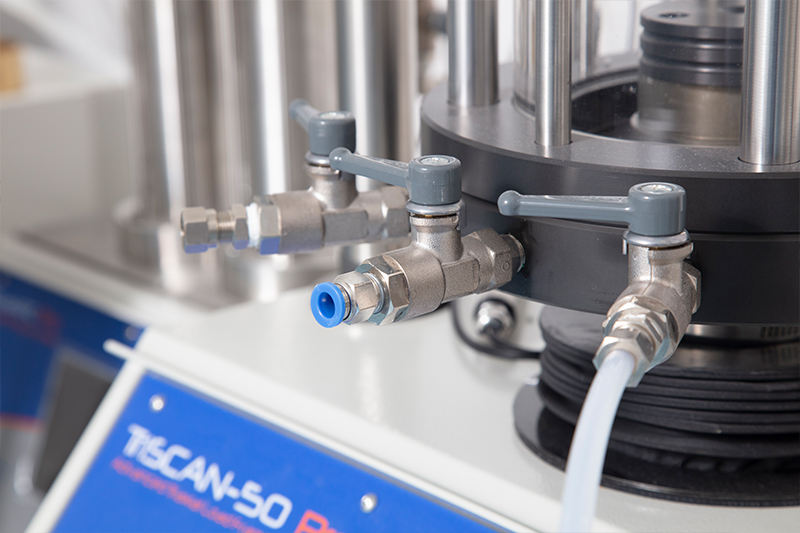 PERMEABILITY AND CONSOLIDATION TESTING
Constant Rate of Strain
Incrementation Loading
Constant Head Permeability
INDEX STRENGTH TESTING
Index Strength Testing
Torvane and Pocket
Penetrometer Fall Cone
Miniature vane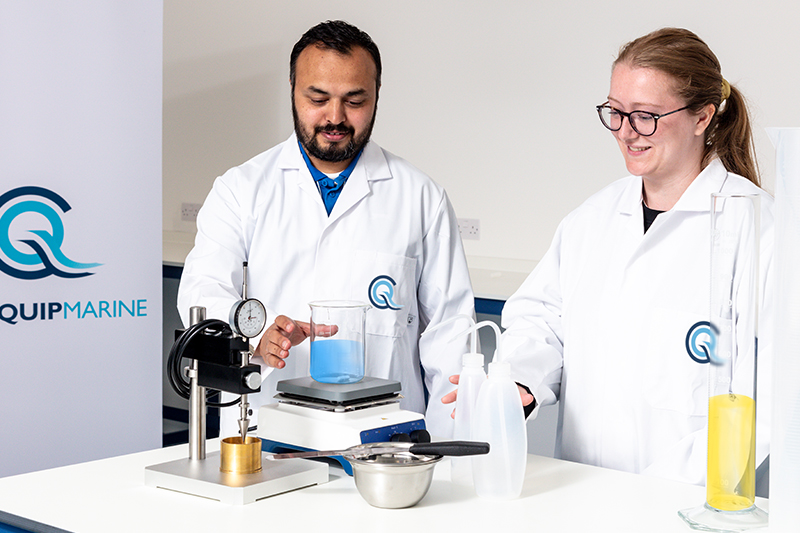 SHEAR TESTING
Direct Shear (Shearbox)
Ring Shear
TRIAXIAL TESTING
UU Triaxial
CIU Triaxial
CID Triaxial
THERMAL AND ELECTRICAL PROPERTIES
Thermal Conductivity
Electrical Resistivity
Learn more about our cutting edge geotechnical laboratory
A wide range of geotechnical tests are available for any project. These are carried out by highly experienced technicians with a broad range of geotechnical experience.