SUSTAINABILITY
Geoquip Marine's commitment to its customers, its employees and the environment
As a global leader in the acquisition, analysis and reporting of offshore geotechnical data, our activities require us to interact with the environments in which we work.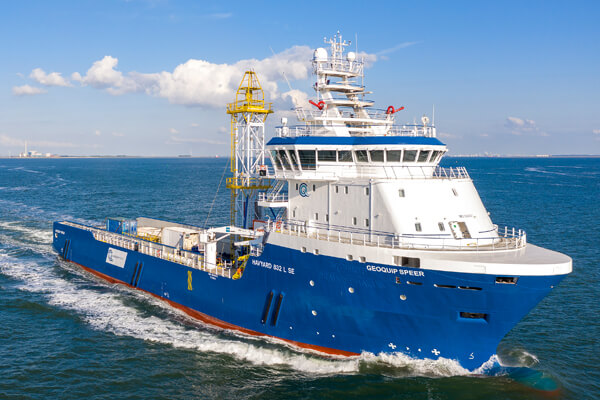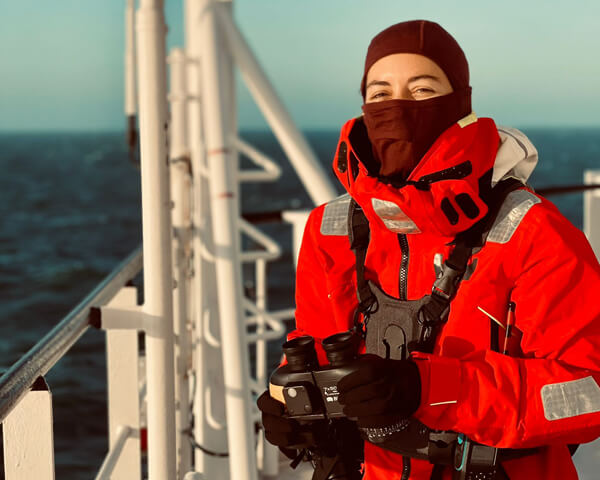 Our Commitment to Sustainability
As a leading name in the acquisition, analysis and reporting of offshore geotechnical data, Geoquip Marine is committed to safely and sustainably sampling and delivering reliable data. From our protected species observers (PSOs) identifying and recording encounters with protected marine species to our comprehensive health and safety procedures for both onshore and offshore operations, we take our ESG responsibly very seriously.
Our sustainability strategy and core Environmental, Social and Governance (ESG) values have been created in alignment with the Sustainable Development Goals (SDGs) and the United Nation Global Compact. Our key KPIs and metrics have been identified from the Sustainability Accounting Standards Board (SASB) framework, enabling us to provide a clear and transparent disclosure of our ESG performance to our stakeholders.
Environmental
We acknowledge that our offshore operations may impact the marine environments in which we collect our samples, so we take every precaution to mitigate these effects. We leverage teams of onboard PSOs, collect data through acoustic monitoring and adhere to regional legislation to ensure we are acting as responsible environmental stewards. We are actively reducing our waste across our fleet of integrated geotechnical survey vessels (IGSVs) as well as working towards our 2040 Net Zero goal. We are always operating with our relationship with the ocean in mind.
Our Environmental responsibilities include:
Conservation of biodiversity
Environmental stewardship
Climate change and emissions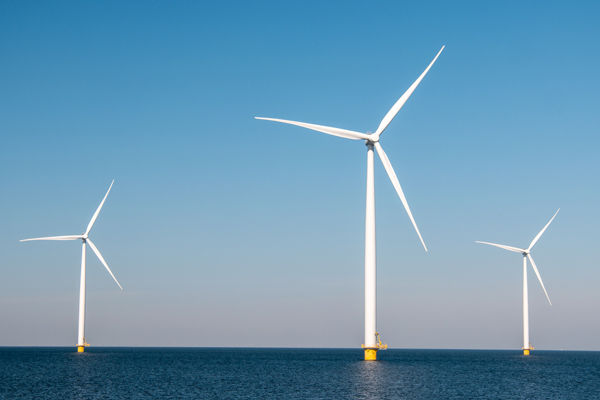 Social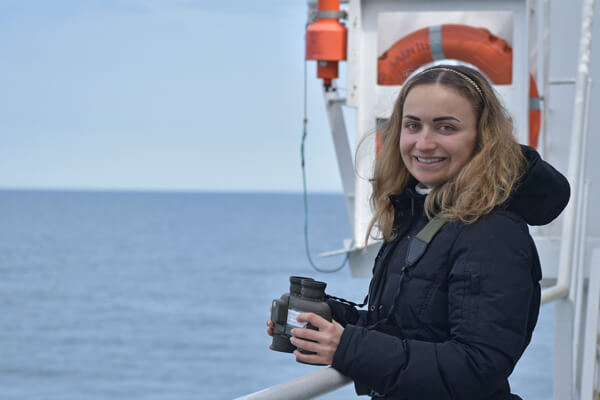 Our employees are our most important resource, so we treat their health, safety and wellbeing as a number one priority. Our social responsibility extends to both compliance and proactiveness, ensuring every aspect of our onshore and offshore operations is legally compliant, supportive of local communities and focused on protecting and preserving the wellbeing of all our employees. From our strict 10 Life Saving QHSE Rules to our comprehensive training and certification process, we believe in supporting a safe, inclusive and diverse community of passionate experts.
Our Social responsibilities include:
QHSE and health & safety
Employer of choice
Training and development
Governance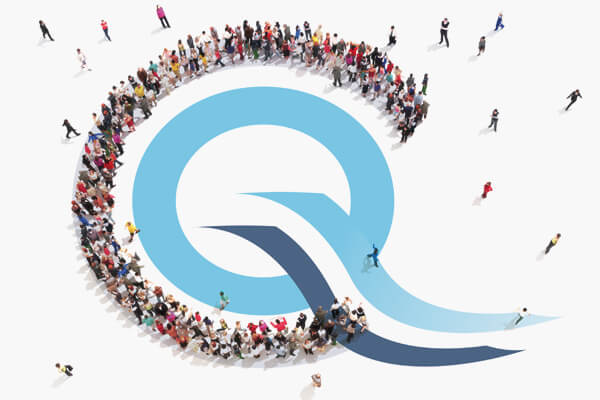 Operating to best practice governance standards and adhering to strong ethical business practices is a core pillar of our ESG framework. Every aspect of our operations is guided by key frameworks, charters and ethical business standards, ensuring that Geoquip Marine remains a truly transparent and ethically minded entity. From our strict stance on human rights to our commitment to a managing an ethical supply chain, we believe in acting consistently and fairly when it comes to our corporate governance responsibilities.
Our Governance responsibilities include:
Corporate governance
Risk management
Ethical supply chain management
GEOQUIP MARINE AS AN ENVIRONMENTAL PIONEER
It is with great pleasure to work for a company that prioritises sustainability at the forefront of its operations.
At Geoquip Marine, we are experiencing unprecedented growth and development, so it is reassuring to see that Environmental, Social and Governance (ESG) matters are given utmost importance and value throughout the supply chain. Since 2021, I have been fortunate enough be a part of the ESG Committee as Secretary, a group dedicated to promoting sustainability strategies and employee initiatives within the company.
The company is committed to respecting the environment we operate in, and the United Nations Guiding Principles, the UN Global Compact and UN Sustainable Development Goals (SDGs) are present throughout our business activities. As most of our revenues come from offshore windfarm development, we have refreshed our policies and procedures to reflect these values.
I am also proud to lead and support our dedicated Environmental Team members, who often work in very challenging conditions offshore to ensure environmental protection and mitigation for endangered marine species during our geotechnical site investigations.
We continually monitor our environmental performance to implement improvement initiatives, look for ways to minimise waste from our offshore activities and choose environmentally friendly products or materials wherever possible.
Despite being at the start of our sustainability journey, our goal is to reduce operational carbon emissions in line with science-based targets to reach Net Zero by 2040. This supports the ambitious goal to tackle climate change in the United Nation's Paris Agreement: to limit the rise in average global temperature to 1.5 degrees Celsius.
I look forward to sharing our future ambitions and success with you.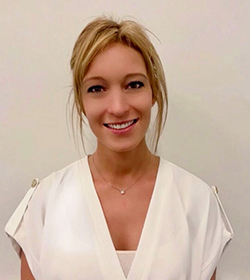 Claire Madeleine Gold
Environmental Project Manager