With our thorough seabed analysis, you will get reliable geotechnical data and engineered recommendations that are essential design inputs for:
pipeline infrastructure;
anchor systems for FPSO and oil rig platforms;
foundations for oil and gas platforms and LNG loading terminals;
oil well development;
and other seabed oil and gas infrastructure, whether they are nearshore, on the continental shelf or in deep water.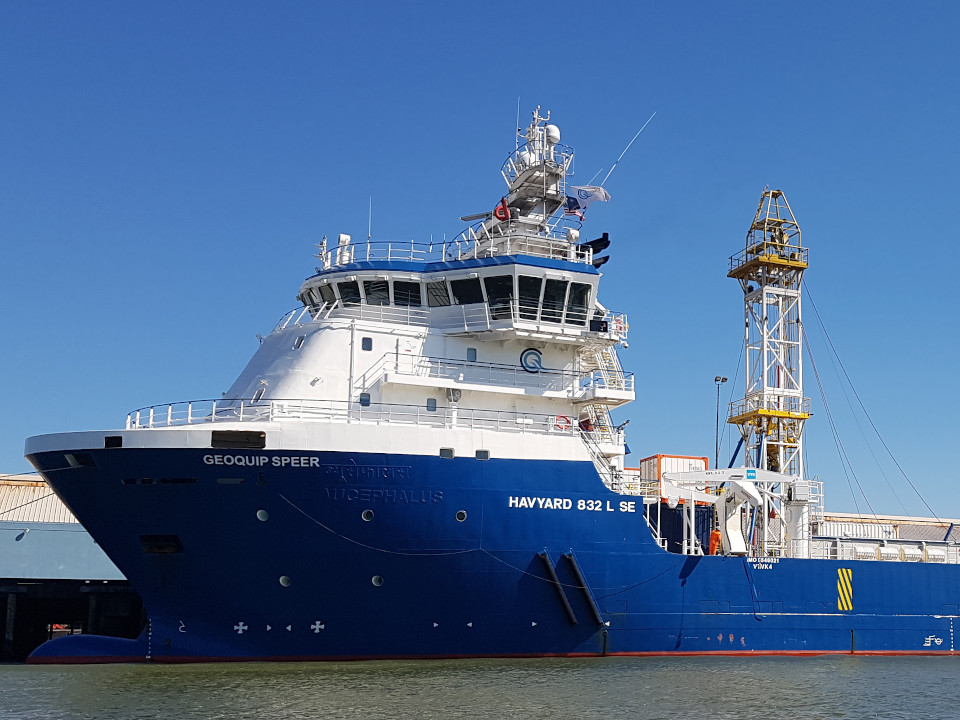 PUT SAFETY FIRST
Benefit from our safety culture which over time has proven to be effective. Get peace of mind and minimal disruptions to your schedule as we safely deliver the vital geotechnical data and reports for your site.
We don't bet on safety so why should you.
REAL-TIME ENGINEERING AND SYSTEMS
As our client you'll get real-time reporting from our Geotechnical Engineers that are offshore leading your site investigation.  Should the need arise, you'll jointly be able to adapt the geotechnical program to the actual site conditions as the investigation progresses.
With our large suite of seabed and downhole sampling and in-situ testing tools on-board our vessels, together with our specialist Geotechnical Engineer, we can:
Select the proper equipment to optimise your marine site investigation required for your offshore oil and gas development.
Deal with the unexpected and sometimes challenging soil conditions efficiently while providing you reliable data.
Key equipment for your site investigation:
We have tools to recover undisturbed soil samples as close to the native state on the sub-seabed, including: wireline coring systems, down-hole piston and push samplers, vibro-corers, hammer samplers, down-hole core barrels, pressure corers, Large Diameter Coring.
We can collect data on surface and subsurface seabed soil conditions efficiently with our suite of in-situ testing tools, including: Piezocone Penetration Testing (PCPT), Seismic Piezocone Penetration Testing (SCPTu) and PS-logging. We operate this equipment down-hole using a wireline system.  In addition, we use our seabed operated systems to rapidly acquire PCPT and SCPTu data.
Track record
With our 35 years plus experience in offshore geotechnical site investigations, we understand the scale of investment in your project and how critical our services are for the lasting success of your offshore development.
For further information about our previous work in this field, please talk to our representatives.