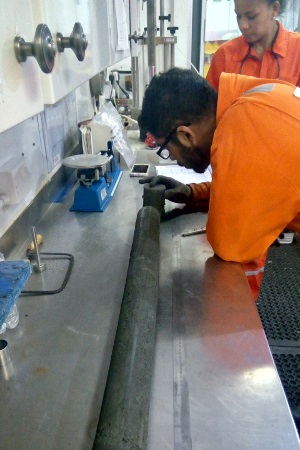 REAL-TIME ENGINEERING FIELDWORK
As part of your geotechnical site investigation program, Geoquip Marine provides an offshore laboratory, that supports engineering analysis conducted during field operations, giving you real-time information.
Our containerised laboratories installed on our vessels allow technicians and geotechnical engineers to immediately determine soil classification and strength parameters for use in:
engineering and pile design;
jack-up spudcan penetration analyses;
pipeline route assessments;
dredging applications;
all conducted offshore during fieldwork operations.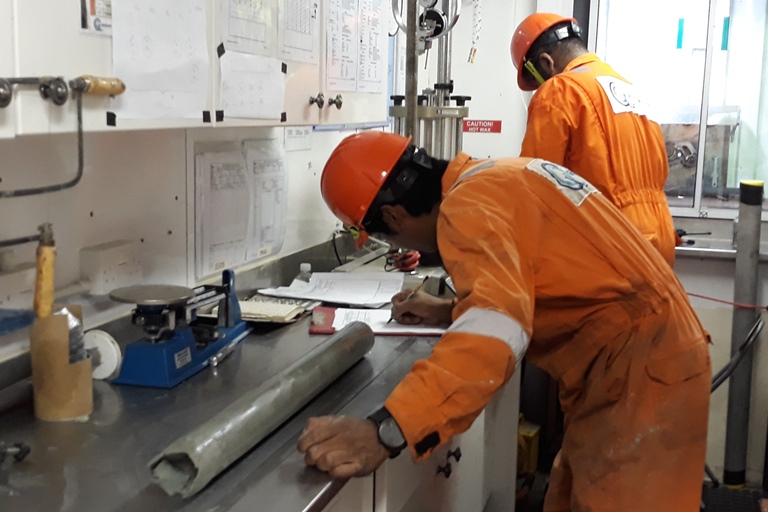 ON-BOARD TEST EQUIPMENT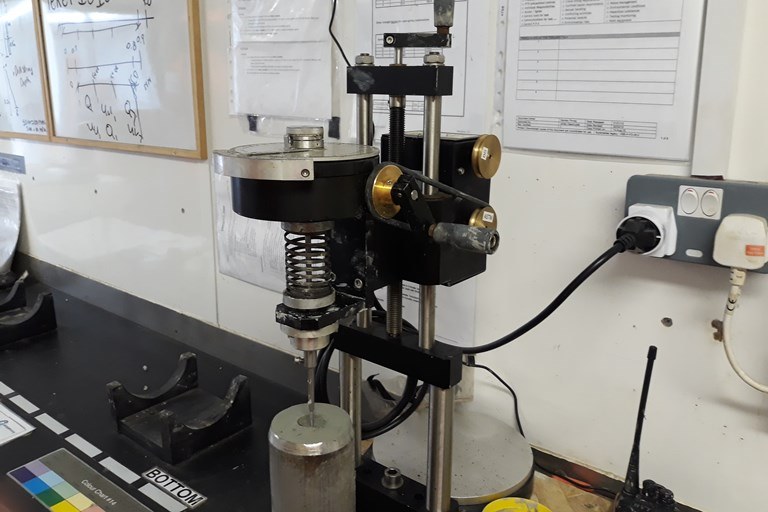 Our offshore laboratories are equipped with the necessary tools to conduct standard soil and rock tests, including:
Triaxial test apparatus.
Miniature laboratory vane.
Hydraulic extruder.
Two soil drying ovens.
Torvanes.
Pocket penetrometers.
Point load test machine.
Soil lathe.
Sample digital camera.
SAMPLE TESTING CAPABILITIES
In the soils laboratory, routine sample handling, photography, classification and storage are performed in addition to the following test types:
Geotechnical visual/field description to BS or ASTM Standard.
Unconsolidated undrained triaxial tests; undisturbed and remoulded results.
Water content.
Bulk and dry density.
Qualitative carbonate content.
IS50 measurement.
Subsampling and conditioning for further onshore testing.
SAMPLE STORAGE
Samples recovered from the sub-seabed are stored in a temperature-controlled environment prior to shipment to an onshore laboratory where further analysis is conducted.
TALK TO US ABOUT YOUR PROJECT.
We can tailor a laboratory testing regime on soil and rock samples for your offshore geotechnical site investigation, so you can receive real-time analysis and results.
Contact one of our regional offices near you, today.