+ GMR300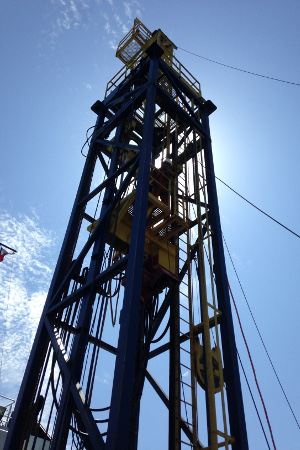 SHALLOW WATER
GEOTECHNICAL WORKHORSE
Converted into a dedicated geotechnical drillship in 2007, the MV Investigator is a 4-point moored integrated geotechnical survey vessel (IGSV) for offshore research. The vessel went through a recent makeover and is fitted with a GMR300 rig making it an ideal spread for offshore geotechnical site investigations in shallow waters.

ON-BOARD SYSTEMS
300m of drill string. Drill string and seabed frame heave compensation with an effective stroke from 0 to 4m.
A drop-in wireline core barrel is used where variable cemented material such as calcarenite or layers of claystone or sandstone are encountered enabling good quality core samples to be obtained without the need to recover the drill string. Sampling tools permanently on-board include a piston/push sampler, percussion/hammer sampler and marine wireline core barrel.
Includes a wireline operated, 3m PCPT tool for cone penetration testing with pore water pressure measurement. Downhole PS wave logger available as required.
ON-BOARD SOIL LABORATORY
The MV Investigator has been fitted with Geoquip Marine's offshore soil laboratory, enabling our geotechnical engineers to immediately conduct soil classification and determine strength parameters for design, analysis and assessments in real time whilst offshore. The data allows our engineers to perform spudcan penetration and/or pile capacity/installation analysis on-board as the borehole progresses, allowing an optimisation of the actual borehole depth.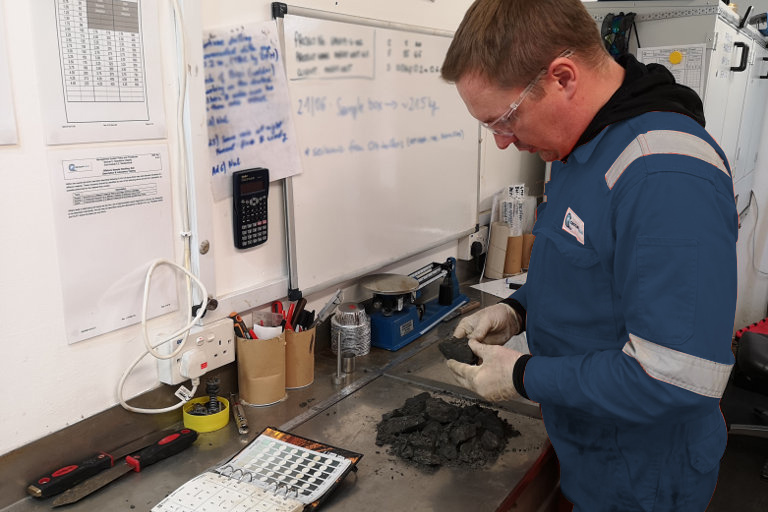 The laboratory is equipped with the necessary tools to conduct standard soil tests. Routine sample handling, photography, classification and storage are part of the everyday work process in the laboratory. The testing regime on samples varies and can be tailored to your project.
Recovered samples are stored in a temperature-controlled environment prior to shipment to an onshore facility.