Turn to Geoquip Marine, with its specialized equipment, for the safe and efficient delivery of offshore site investigations for mineral exploration.
The Deepwater Cuttings Collection System is the first in the offshore industry and allows large quantities of minerals to be collected quickly for analysis and quantification purposes. With our innovative edge and ability this new equipment and methodology was specifically developed and designed to maximise acquisition efficiency of seafloor massive sulphides (SMS), leading directly to economies of vessel time. Moreover, the data collection also helps build the 3D model of the mineral deposits.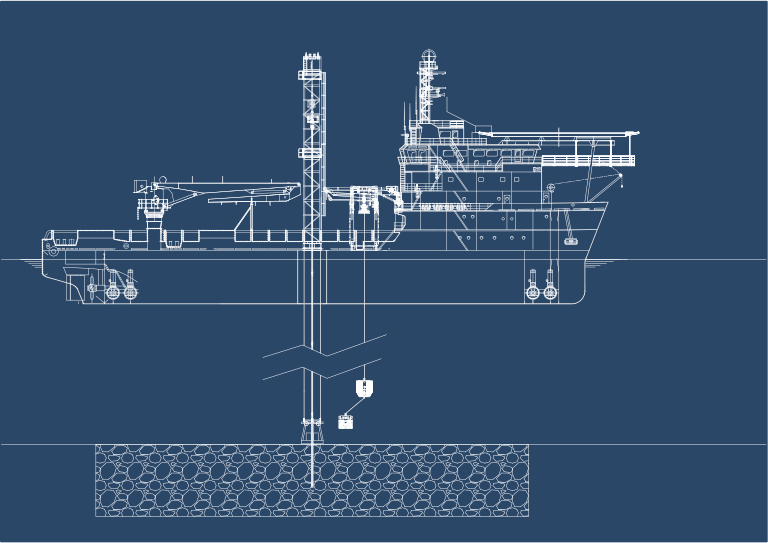 OFFSHORE EXPLORATION FACILITIES
To meet the needs of your mineral exploration project, we have vessels fitted with deep-water geotechnical drilling rigs, as well as specialised sampling and if called for in-situ testing systems.
The vessels offer laboratory facilities to host your team of scientists and engineers, as well as ample office space for day to day planning, operations and research. Our vessels have the capacity to remain offshore for long durations if required.
In addition, our fleet of geotechnical drilling rigs operate from shallow waters to the ultra-deep water environments of the oceans, with our rigs reaching combined water and borehole drilling depths down to 3500m.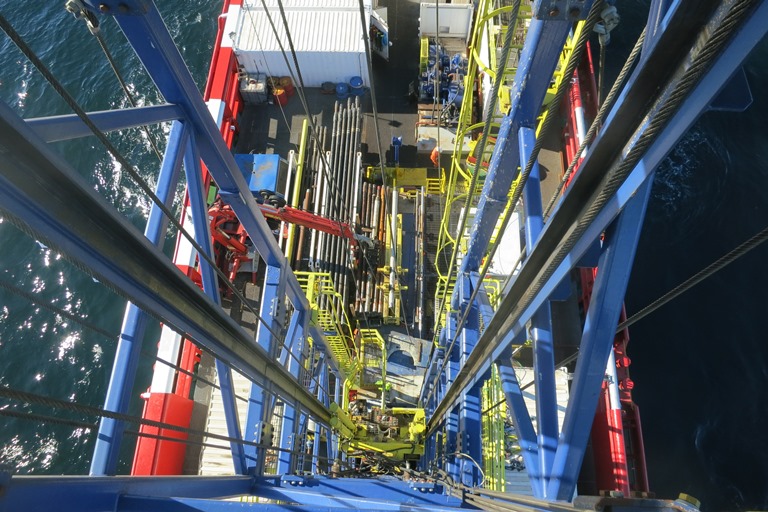 KEY SYSTEMS FOR MINERAL EXPLORATION
Key equipment that we operate for your offshore mineral exploration:
We can efficiently collect mineral samples from the sub-seabed with our cuttings collection system, a seabed frame (SBF) fitted with six sample tanks to collect cuttings from the drilling operation.  The SBF is lowered to the seabed followed by the drill string. When drilling commences cuttings are funnelled into the sample tanks. Once the tanks are full or drilling depth reached, the SBF is returned to the deck of the vessel where the cuttings can be logged, analysed and stored.
The remote operated vehicle (ROV) provides support in the form of guidance for the landing of the seabed frame, and observation and guidance for the collection of materials during the drilling operation.
We can collect samples and data on surface and subsurface seabed conditions efficiently with our suite of in-situ testing tools, including: Piston and Push samplers, Piezocone Penetration Testing (PCPT), Seismic Piezocone Penetration Testing (SCPTu) and PS-logging. We operate this equipment down-hole using a wireline system.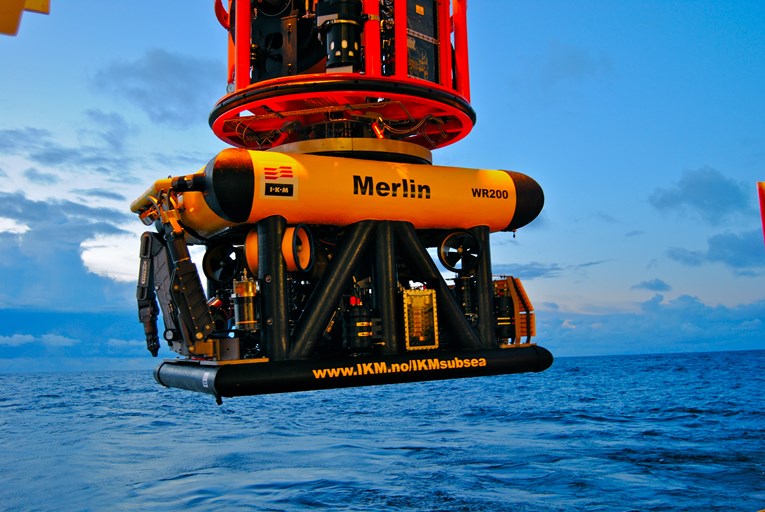 Track record
With our extensive experience in offshore site investigations, we have been one of the few offshore companies to successfully deliver deep water mineral exploration services.
For further information about our previous work in this field, please talk to our representatives.