Geoquip Marine completed a geotechnical site investigation in very demanding ground conditions for an international developer of offshore wind farms in the Irish Sea utilising Geoquip Saentis vessel with GMR600 heave compensated drill rig.
The scope of work comprised geotechnical sample and CPT boreholes at selected proposed wind turbine locations.  The ground conditions encountered across the wind farm site were predominantly sands and clays, frequently with gravels and cobbles which in turn overlaid a layer comprising Glacial Till.  The experienced drillers utilised the GMR600 drill rig's capability to perform wireline coring to recover material in the Glacial Till layer.
Offshore wind farm site investigation.
INDUSTRY
DATE STARTED
TESTS PERFORMED
Sample and PCPT boreholes with coring.
EQUIPMENT USED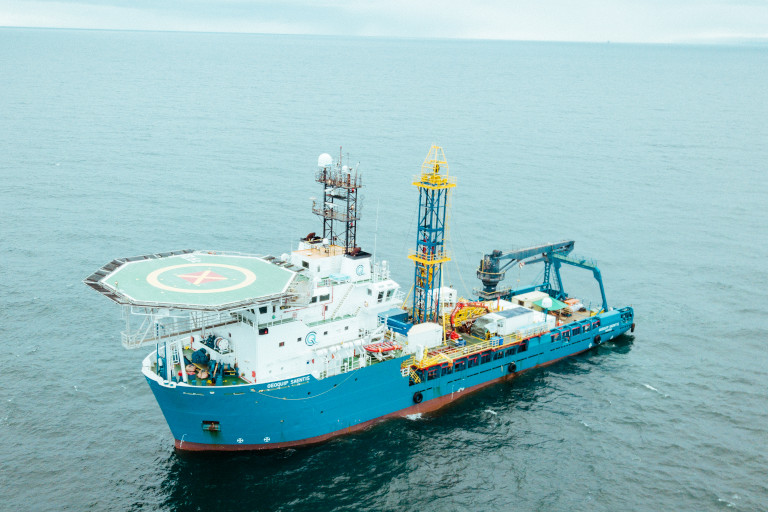 LOCATION
The Irish Sea off the coast of Ireland.