We recently undertook a shallow geotechnical survey for Haiding One Int. Investment Co. Ltd off Taichung, on the east coast of Taiwan, as part of a proposed nearshore to offshore export cable route. This was a particularly demanding contract due to a harsh operating environment, in addition to the complications presented by the need to work in accordance with our own strict operational guidelines required by the pandemic, as well as the local legislative requirements.
The work comprised shallow seabed CPT testing and vibrocore sampling along two proposed routes, to determine their suitability, and was undertaken from the recently locally flagged Orient Constructor, which was on charter from our Taiwanese partners, Dong Fang Offshore (DFO).
In situ testing was undertaken using a Neptune 5000 and samples were recovered with a 6m vibrocore. We safely and efficiently mobilised and collected valuable geotechnical data at over 120 locations, enabling the client to make an informed decision as to their preferred cable routing.
Offshore windfarm geotechnical survey, export cable route investigation
INDUSTRY
DATE STARTED
TESTS PERFORMED
Shallow seabed CPT and vibrocore testing
EQUIPMENT USED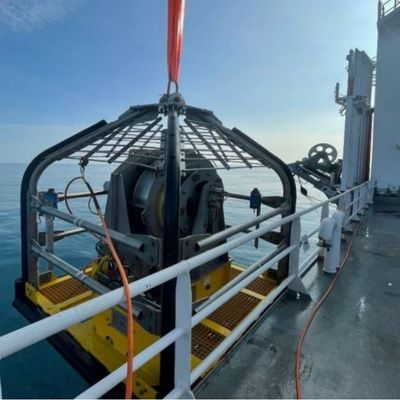 Neptune 5000 and a 6m powered vibrocore
Orient Constructor
LOCATION