Welcome to Meet Our Geoquip, our regular blog series featuring employee insights from across Geoquip Marine. This regular feature is an opportunity for the many diverse voices working in both on offshore and onshore teams to share their story, provide insights into their role in the company and offer advice to those looking to begin or continue their career in geotechnical engineering.
Today's post features Sharron Brighton, a HR Manager overseeing our global workforce of offshore and onshore employees. We would like to thank Sharron for taking the time to share her story with us.
Can you tell us about your role at Geoquip Marine?
I am full of gratitude to join a company where I was welcomed as a stand-alone HR Manager responsible at the UK Office, which is now a dynamic team of three. There is no single day that is the same, but my role does encompass all the aspects of HR including 360-degree recruitment process, appraisal and performance system, compliance and monitoring of systems and spreadsheets, absence and employee relations, assisting with perks and benefits, payroll and so much more. Although I perform generalist and transactional duties, I also get to engage in the more strategic aspects of the overall business.
What inspired you to follow a career path into Human Resources?
It was an obvious choice as it was linked to my studies, and the prospect that it was/is a challenging and constantly evolving role. Being in HR you can influence innumerable aspects of the organisation and play a part in influencing strategic business decisions. I also genuinely enjoy engaging with people.
What do you enjoy most about your role an HR Manager?
I love the interaction with the different nationalities, and the team work is brilliant across the company whether the staff are in Belgium, Switzerland or offshore, it simply does not matter. It has been a beautiful journey with this international company with constant changes to my role.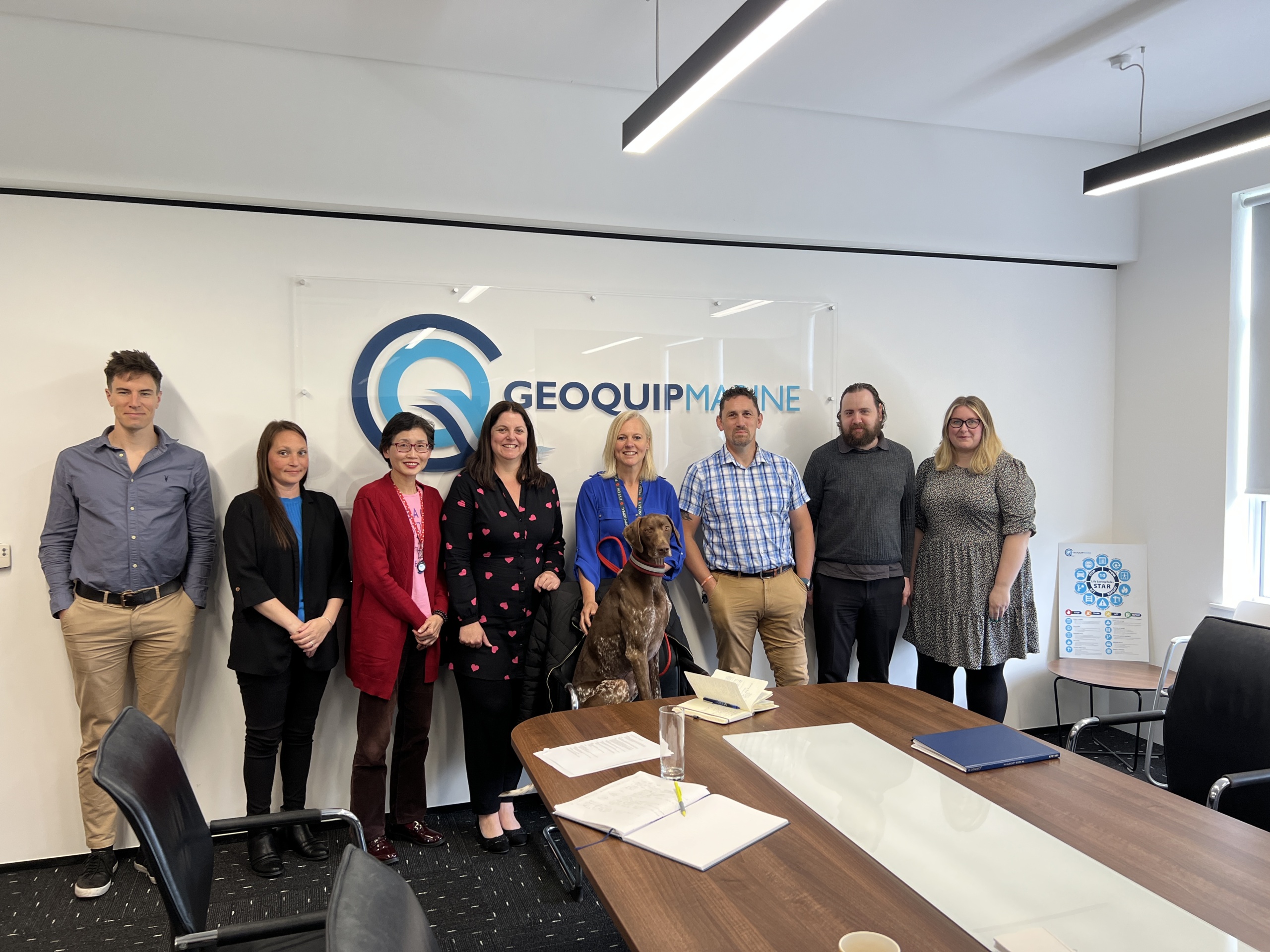 What are the key skills or attributes you need to be successful in a role such as yours?
You must be very open to change, be able to effectively multi-task, be highly organised, communicate effectively, enjoy working with a lot of data, be willing to get your hands 'dirty', be able to keep things confidential and have strong ethics. Also, it's important to have international and UK-focused HR knowledge and expertise or know where to find the answer when you are unsure. Strong administrations skills and record keeping are also essential to all aspects of HR.
What advice would you give someone who is considering a career with Geoquip Marine?
Go for it! Please check our Careers page for all the latest onshore and offshore-based opportunities.
Finally, do you have any hobbies or passions outside of your work? Please tell us about them.
I enjoy reading and watching science fiction. I like travelling and exploring, although I don't always get an opportunity. Of course, a 'braai'/barbecue with friends and family is always good fun, and geocaching.
Thank you for sharing your story with us, Sharron!
If you would like to learn more about our offshore geotechnical site investigations, click here. You can also visit our Careers area and browse our latest vacancies and career opportunities.