In 2021, Geoquip Marine were contracted to undertake a geotechnical site investigation for Total Nigeria, for the development of the Ikike conventional offshore oilfield.
Working with strategic partner GEMS Nigeria, we investigated three separate jack-up locations and drilled three boreholes at each site, recovering high-quality undisturbed samples and recording in situ data which were later integrated with onshore laboratory testing and presented to Total in a final factual report.
The work was undertaken by our integrated geotechnical site investigation vessel (IGSV) MV Investigator and presented many logistical challenges due to the location. Our geotechnical drilling vessel mobilised from Ghana and was accompanied by security vessels from Total. The work was completed very rapidly, taking less than three weeks from the time the MV Investigator was mobilised, until the final samples were delivered onshore.
Jack-Up Geotechnical Site Investigation
INDUSTRY
DATE STARTED
TESTS PERFORMED
Composite downhole PCPT and sampling boreholes
EQUIPMENT USED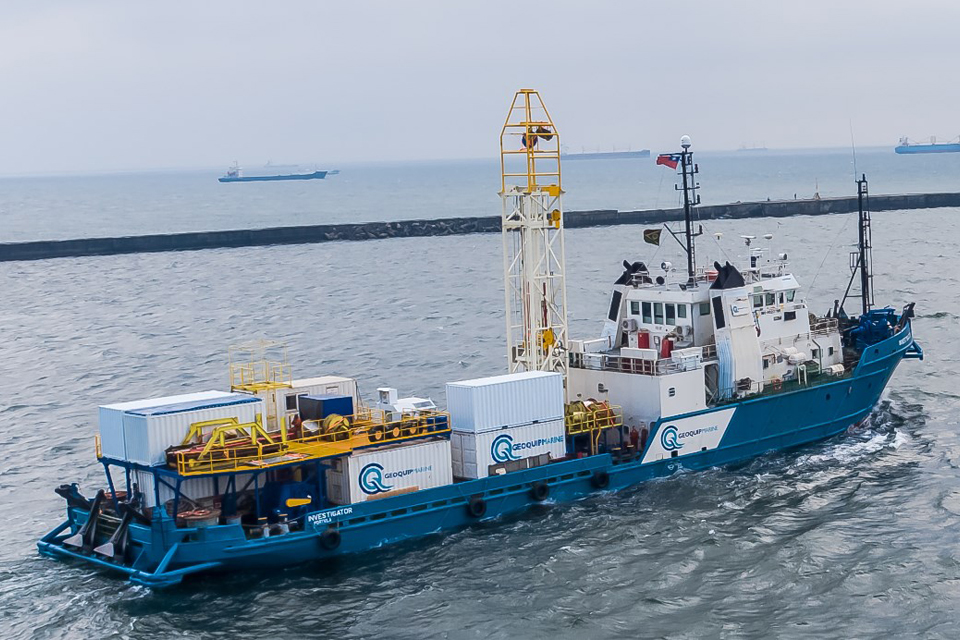 LOCATION